McLaren won't be jumping on the SUV fashion train any time soon, according to McLaren Automotive's Asia Pacific boss. Instead, the company is continuing its focus on driver's cars and GT cars.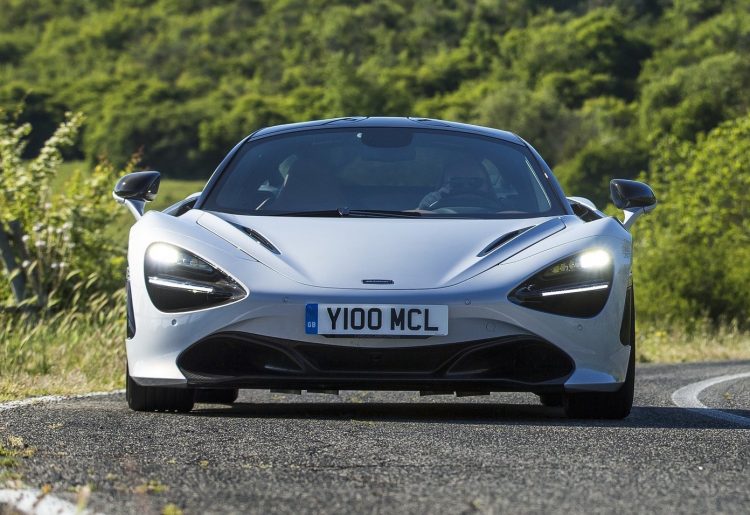 More and more SUVs are being introduced by more and more manufacturers at the moment, some of which are arguably just trying to soak up the market demand and go with the trends. However, McLaren isn't looking purely at trying to increase sales figures, despite experiencing healthy year on year growth.
So far this year McLaren sales in Australia are up by almost 150 per cent year-to-date, largely helped by the launch the Sports Series models, including the 540C and 570S. In a sit-down interview with PerformanceDrive during the local debut of the 720S, McLaren Asia Pacific boss George Biggs said:
"For us it's not really about registration numbers. It's about making sure the customer demand is there and making sure the customer experience is there. For us, the numbers are interesting but realistically it's about, 'are our customers enjoying the car and getting the most of what they want from their car?'"
McLaren only builds cars at its headquartered factory in the UK. Its maximum capacity is around 4000-5000 cars per year. At the moment the demand "far outstrips" that. Biggs says, "Even if demand in one particular country rockets, it's unlikely that we'll be able to ramp production up."
The company is trying to walk the fine line of offering exclusive, lustful products but also fulfilling the strong demand the showroom is drawing. If McLaren did offer an SUV its overall sales would no doubt see a decent boost, but production would not be able to keep up at its current production rate.
Porsche, a company that was in a similar frame of mind as McLaren around 20 years ago, would have never considered an SUV. Now though, its only two SUV models (the Macan and Cayenne) make up the top two best-selling vehicles in its showroom.
A similar thing seems to be occurring with other marques, including Bentley and Jaguar, with Alfa Romeo and even Lamborghini soon to follow suit. When asked if a McLaren SUV would ever be considered, Biggs said:
"My personal feeling is that we are industry-leading in what we do, and what we do is deliver is supercars and sports cars. Would we want to do an SUV? We're very good at supercars and sports cars, so we'll stay on supercars and sports cars because that's where our competitive advantage is."
Over the next four to five years McLaren is looking to expand its hybrid technology, with the company expecting around 50 per cent of its sales to be attributed to vehicles that feature hybrid tech. A fully electric powertrain is currently in development at McLaren too, with some possibility that it will eventuate into a fully electric production vehicle.