Production of a Saleen S5S Raptor was put on hold a few years ago, after a long court dispute over the rights of the Saleen name restricted proceedings. Steve Saleen has just reacquired the rights to the name though, and production could go ahead.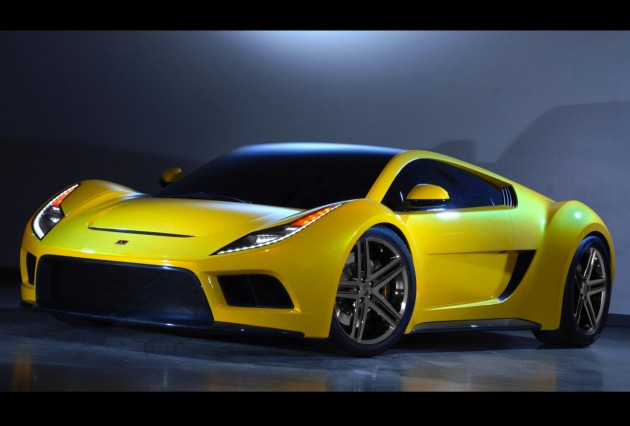 Although nothing is official just yet, a production version of the Saleen S5S Raptor concept (pictured) is anticipated to hit the market in the near future. In concept form the car featured a 5.0-litre supercharged V8 producing 485kW and 853Nm.
Top speed was set to be around the 322km/h mark, while acceleration from 0-100km/h was pitched at around the 3.2 seconds mark. It was going to be a very serious weapon of a supercar.
And as for the styling, well, just take a look at it. Even though it was originally revealed in 2008, it still looks modern and sharp by today's standards. There's a long thin strip of LEDs lining the headlights, while the back features large curvy wheel arches which form the sides of the rear apron.
An official announcement is expected to be made within the next three months in regards to a low-volume production car of some sort. Fingers crossed it's the Saleen S5S Raptor.