The final 30 editions of the current Peugeot 208 GTi are going up from grabs in Australia, fixed to a starting price that matches that of the iconic 1980s 205 GTi.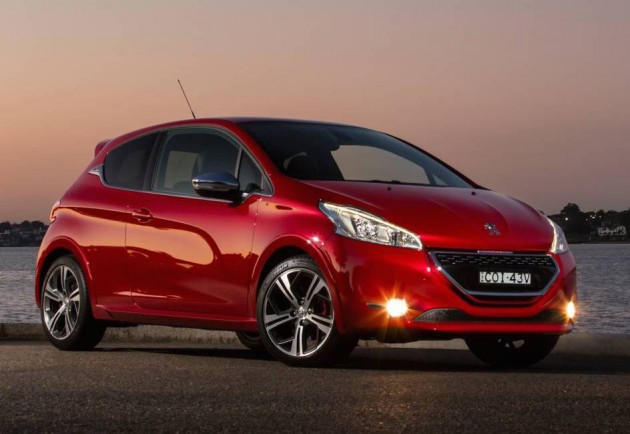 The final 30 models are priced from $29,500 (down from $29,990), which is the same price that was attached to the 205 GTi some 30 years ago. Only of course punters are getting a lot more specification with the 208.
Under the bonnet sits a 1.6-litre turbocharged four-cylinder producing a mighty 147kW of power and 275Nm of torque. This is matched to a six-speed manual transmission with front-wheel drive, capable of seeing off 0-100km/h in 6.8 seconds.
Peugeot has confirmed there is a model update coming late in 2015, which is expected to bring various revisions to trim and cosmetics, and on-board technology. We haven't heard of any significant powertrain changes that might be coming.
Standard features for the final 30 include a 7.0-inch touch-screen infotainment system with sat-nav, a six-speaker stereo, cornering headlights, 17-inch alloy wheels, rear parking sensors, and dual-zone climate control.
The offer ends on October 21, or until stocks last. John Startari, general manager of Peugeot Australia, said,
"Since it launched 30 years ago the Peugeot 205 GTi has always been viewed as an icon, one of the greats of the hot hatch segment and we thought it fitting to recognise its status with its spiritual successor; the 208 GTi. We are certain that all 30 vehicles will be spoken for fairly quickly, so our only advice is to get in to a dealer before you're OUTATIME."