The official VFACTS figures for Australian new vehicle registrations for September 2013 have been released, with quite a few interesting moves in various segments. The Toyota Corolla has overtaken the Mazda3 for the outright best-seller crown.
Mazda3 sales dropped by over 1000 compared with August figures, leaving plenty of room for Toyota to jump in with the Corolla. The HiLux commercial vehicle also slipped into second place.
In specific segments, we saw various interesting moves and spikes. The Jeep Grand Cherokee really excelled in its segment, while the VF Commodore is still maintaining decent sales, well ahead of dwindling Ford Falcon sales.
The general vibe for the month was an increase in high-end and premium car sales, and even premium European car brands moving up on the more regular Japanese runners. BMW and Mercedes-Benz showed thorough popularity in various segments.
As for the leading manufacturers, Toyota still stands strong, selling a whopping 17,492 vehicles during September. The figure is very consistent and almost matches the previous month's figure of 17,758. Holden managed to hang onto second place, ahead of Mazda.
The standings for the top ten manufacturers in terms of sales shuffled around a bit, with Hyundai overtaking Mazda for third spot, and Subaru overtaking Honda for ninth place in terms of popularity. The top ten manufacturers were as follows:
1. Toyota – 17,492 (down from 17,758 of August)
2. Holden – 9614 (down from 10,606)
3. Hyundai – 8803 (up from 7808)
4. Mazda – 7615 (down from 9825)
5. Ford – 7505 (up from 6222)
6. Mitsubishi – 5993 (up from 5626)
7. Nissan – 5556 (up from 4765)
8. Volkswagen – 4466 (down from 4505)
9. Subaru – 2752 (down from 2881)
10. Kia –  2533
As for the most popular vehicle model overall for September, it was the Toyota Corolla. The Corolla enjoys top spot on more than the odd occasion throughout the year, often trading places with the Mazda3 and Toyota HiLux.
The top five vehicles for September 2013 in terms of outright sales were as follows:
1. Toyota Corolla – 3443 (down from 3681)
2. Toyota HiLux – 3341 (up from 2884)
3. Mazda3 – 3052 (down from 4188)
4. Holden Commodore – 2869 (up from 2809)
5. Hyundai i30 – 2675 (up from 2552)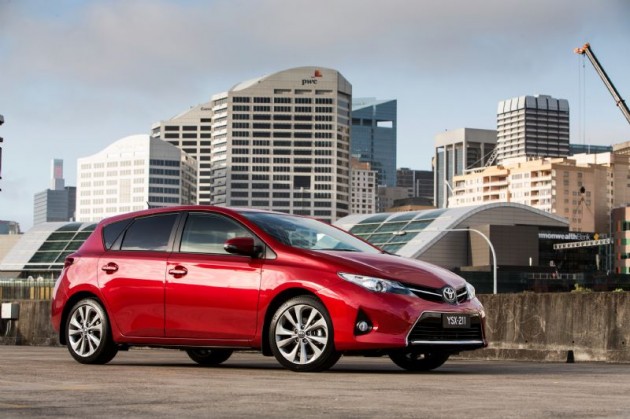 In the Large Cars under $70,000 segment, the Holden VF Commodore maintains its lead ahead of the Ford Falcon, which although made more sales in September compared with August, is still suffering quite badly. Ford sold 846 versions of the Falcon, compared with just 573 the previous month. It was enough to bump the Toyota Aurion out of second place though. The Japanese brand sold 537 Aurions, down from August's 655 effort.
Moving up to the Large Cars over $70,000 category, the rankings for overall popularity remained the same. Mercedes-Benz once again outsold the BMW 5 Series, with the E-Class. Lexus GS sales dropped a bit, while most of the other contenders saw decent increases. The top five vehicle sales figures in this category were as follows:
1. Mercedes-Benz E-Class – 184 (up from 129 in August)
2. BMW 5 Series – 111 (up from 84)
3. Jaguar XF – 61 (down from 70)
4. Mercedes-Benz CLS-Class – 45 (up from 35)
5. Lexus GS – 27 (down from 34)
In the somewhat sporty Medium Cars under $60,000 segment, Toyota posted the most sales with the internationally-renowned Camry (2223), followed by the Mazda6 (563). Volkswagen overtook Ford, with more Passats (270) being sold compared with Mondeos (237). Holden is creeping up with the new Malibu, which posted 224 sales in one of its freshest months on the market.
Stepping up to the luxury Medium Cars over $60,000 segment, BMW popularity remained strong, with 3 Series sales pushing well beyond its main rival, the Mercedes-Benz C-Class.
This was largely due to Mercedes-Benz C-Class sales taking a huge dive during September, with the German company not even matching half the sales it made in August. Most of the other contenders remained steady. The top five in this segment were as follows:
1. BMW 3 Series – 440 (down from 515)
2. Mercedes-Benz C-Class – 385 (down from 861)
3. Lexus IS – 248 (down from 298)
4. Audi A4 – 195 (up from 192)
5. Mercedes-Benz CLA-Class – 73 (new vehicle)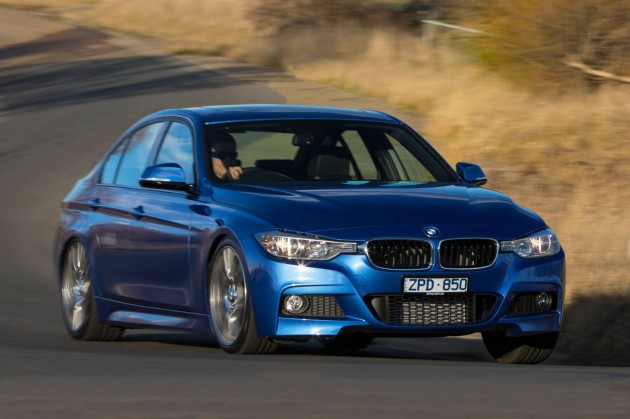 Stepping into the entry level Sports Car under $80,000 segment, the Toyota 86 is still maintaining big popularity. It outsold its main rival once again, the Hyundai Veloster, by a reasonable margin. However, the gap closed compared with August. Subaru's BRZ brother to the 86 couldn't get near either of them. The top five sellers in this category were as follows:
1. Toyota 86 – 492 (down from 753 sales in August)
2. Hyundai Veloster – 360 (up from 307)
3. BMW 1 Series Coupe/Convertible – 103 (up from 84)
4. Mercedes-Benz C-Class Coupe – 96 (down from 292)
5. Volkswagen Beetle – 93 – (down from 71)
In the more desirable Sport Cars over $80,000 segment, the Mercedes-Benz SLK moved right up into second place, while the E-Class Coupe/Cabrio easily outsold all of its rivals once again to claim top spot.
BMW 3 Series Coupe/Convertible sales were slightly disrupted, but not due to sales, instead, due to the new naming structure. BMW sold 18 versions of the new 4 Series, which is effectively the 3 Series Coupe. The top five sellers in this category were as follows:
1. Mercedes-Benz E-Class Coupe/Cabrio – 156 (up from 112)
2. Mercedes-Benz SLK – 73 (up from 32)
3. BMW 3 Series Coupe/Convertible – 62 [plus 18 sales of the new 4 Series] (down from 71)
4. Audi A5 – 60 (down from 75)
5. Porsche Boxster – 24 (up from 20)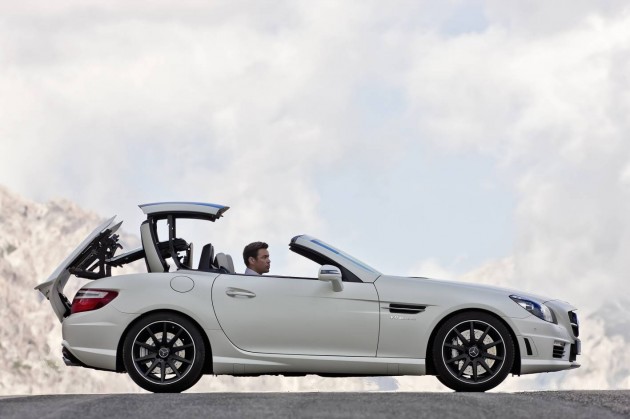 In the attractive yet expensive Sport Cars over $200,000 segment, Porsche 911 sales pushed very high last month, almost doubling the sales effort of August. BMW 6 Series sales also saw a considerable increase, while Mercedes-Benz SL-Class sales were cut in half. The top five in this category went like this:
1. Porsche 911 – 39 (down from 19 in August)
2. BMW 6 Series – 25 (down from 17)
3. Ferrari (models not specified) – 9 (up from 3)
4. Mercedes-Benz SL-Class – 5 (up from 10)
=5. Jaguar XK – 7 (up from 5)
=5. Lamborghini – 7 (up from 4)
=5. Aston Martin Coupe – 7 (down from 10)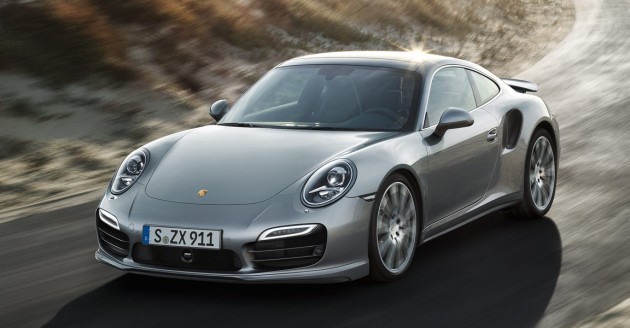 In the hugely popular 4×4 ute segment, the Toyota HiLux looks like it isn't moving anywhere from its top spot any time soon. Toyota outsold its closest rival by over 300 units, reporting 2484 4×4 sales versus Nissan Navara's 2155 effort.
The Ford Ranger is going strong, sitting in third place with 1525 sales, followed by the Mitsubishi Triton with 1355 sales. For Mitsubishi, September was its best-selling month since 2008, in terms of outright sales.
As for the combined 4×2 and 4×4 ute sales, after taking a blow in August due to the Fringe Benefits Tax changes which came into affect in mid-July, sales did recuperate for some manufacturers while others are still suffering.
Toyota's HiLux was of course the best seller once again, followed by the Nissan Navara. Ford is starting to show good promise with the Ranger, sales of which are creeping up on second place. The Isuzu D-Max jumped from eighth to seventh spot, while the Holden Colorado fell from second to fifth, in terms of standings from August. The top ten 4×2 and 4×4 combined figures for September 2013 were as follows:
1. Toyota HiLux – 3341 (up from 2884 in August)
2. Nissan Navara – 2278 (up from 1488)
3. Ford Ranger – 2037 (up from 1689)
4. Mitsubishi Triton – 1761 (up from 1371)
5. Holden Colorado – 1402 (down from 1717)
6. Mazda BT-50 – 946 (down from 1317)
7. Isuzu D-Max – 791 (up from 705)
8. Volkswagen Amarok – 428 (down from 716)
9. Great Wall V200 – 213 (up from 159)
10. Great Wall V240 – 99 (down from 119)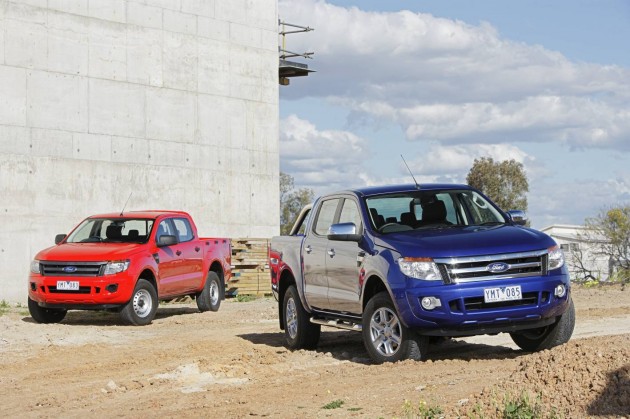 Lastly, the SUV market categories saw some big changes. The recently updated Jeep Grand Cherokee has managed to use its strong stride which has been building for the past few months to overtake all in its category.
Jeep sold an impressive 1402 examples during September, compared with 1133 sales of the otherwise popular Toyota Prado. Ford sales were strong in this category last month as well, posting 1130 sales of the Territory.
In other segments, the new BMW X5 is off to a great start, showing good promise in its category, while Mercedes-Benz GL-Class sales jumped massively compared with the previous month's strong effort. Volkswagen also moved into third spot in its respective segment with the Touareg.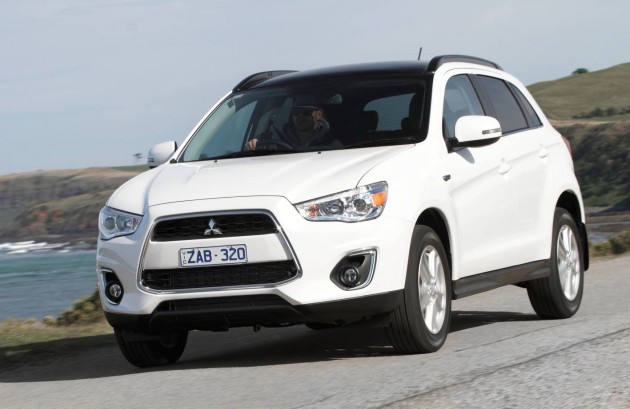 The smaller segments remained mostly unchanged in terms of standings, however, Mitsubishi posted decent increases in sales of the recently updated ASX. It was enough to put it into second place in its category.
In all SUV segments, the top-sellers for September 2o13 were as follows:
SUV Small under $40,000:
Hyundai ix35 – 1667 (down from 1692 in August)
Mitsubishi ASX – 846 (up from 624)
Subaru XV – 725 (down from 862)
SUV Small above $40,000:
BMW X1 – 198 (up from 151)
Audi Q3 – 177 (down from 226)
MINI Countryman – 48 (up from 40)
SUV Medium under $60,000:
Mazda CX-5 – 1670 (down from 1914)
Toyota RAV4 – 1508 (down from 1780)
Subaru Forester – 1116 (up from 1078)
SUV Medium above $60,000:
BMW X3 – 278 (up from 202)
Audi Q5 – 209 (down from 230)
Range Rover Evoque – 198 (up from 185)
SUV Large under $70,000:
Jeep Grand Cherokee – 1402 (up from 1319 in August)
Toyota Prado – 1133 (down from 1235)
Ford Territory – 1130 (up from 834)
SUV Large above $70,000:
BMW X5 – 437 (up from 336)
Mercedes-Benz M-Class – 391 (up from 205)
Volkswagen Touareg – 181 (up from 163)
SUV Upper Large under $100,000:
Toyota LandCruiser – 838 (up from 822)
Nissan Patrol – 118 (down from 119)
SUV Upper Large above $100,000:
Mercedes-Benz GL-Class – 64 (up from 35)
Range Rover – 18 (down from 21)
Lexus LX – 7 (down from 13)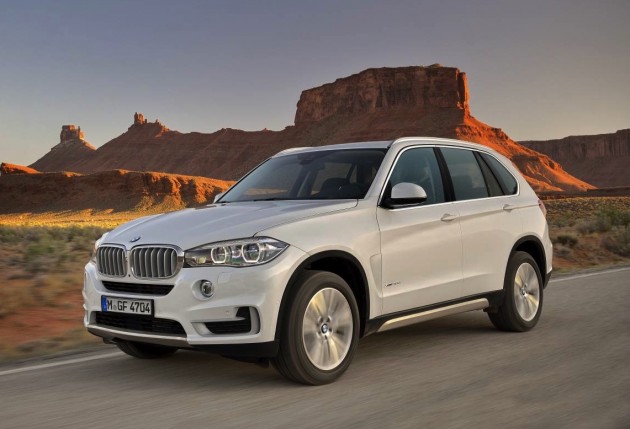 Overall, new vehicle sales in Australia in September were slightly down on the previous month's effort; 92,662 new vehicle registrations compared with 93,336 in August. Overall sales were down by around 2.1 per cent on September 2012 figures.
FCAI Chief Executive Tony Weber said he was confident sales would pick up for the last months of the year with the election period over and the reinstatement of the statutory formula method for salary-sacrificed and employer-provided cars. He commented in a recent statement, saying,
"The announcement by the Coalition to return to pre-July FBT arrangements has been welcomed by the industry. We anticipate the market effect of this announcement will see positive growth throughout the rest of the year. Consumers can be confident that the recent FBT issue is now behind us."
As for what fuel types buyers preferred in September, the sales figures for private buyers in terms of vehicle fuel were as follows (passenger, SUV, and light commercial combined):
Petrol – 33,195 (down from 38,007 in August)
Diesel – 12,313 (up from 11,990)
Hybrid – 460 (equal)
LPG – 50 (up from 31)
Electric – 9 (equal)