Last week you might recall a story we did showing a digital artist's vision for a Bugatti SUV (pictured below), Well, it seems the idea might be closer to reality than we all thought.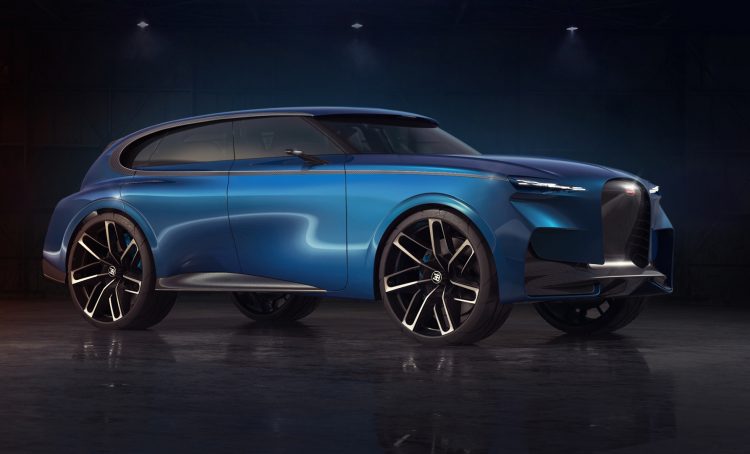 According to a recent Automobile Magazine report, Bugatti CEO Stephan Winkelmann wants a second product to bolster the brand and showroom. At the moment it only sells one main vehicle; the Chiron. The report suggests a second model could be a crossover, which certainly makes business sense considering the popularity of SUVs.
It's understood a Bugatti crossover or SUV would not feature the iconic 8.0-litre quad-turbo W16 engine, like every other model from the company's showroom of the past 10 years or so. Instead, there's talk of a fully electric powertrain. It gets juicer.
The report reckons Croatian electric vehicle producer, Rimac, might be willing to sell Bugatti its C002 rolling chassis system. This chassis pack includes a 1850hp electric motor component, as well as batteries and all electronics to get it moving.
Rimac is closer to Bugatti than you might think. You might remember Porsche recently acquired 10 per cent stake of the firm, and Porsche is of course owned by Volkswagen, which also owns Bugatti. Porsche purchased the stake in Rimac with the aim of forging a development partnership.
It's understood a Bugatti SUV would be a three-door vehicle, like a raised up shooting brake, with all telltale signs of Bugatti's famous design. The plan is apparently to produce around 600 units per year, which is a massive jump up from the Chiron which is capped at 500 units in total.