Said to be one of just two delivered to Australia, this 1998 C 43 AMG Estate is from the days when the mighty C 63 AMG was just a glint in Mercedes's eye.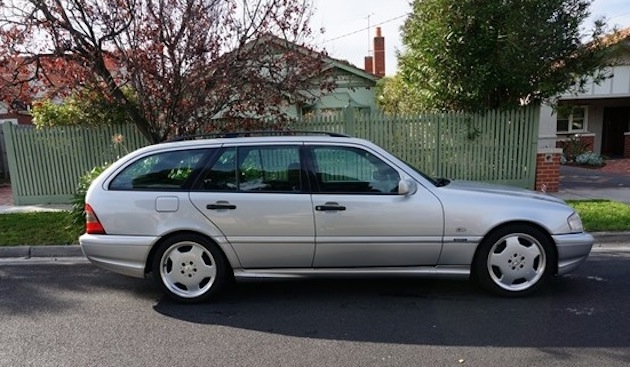 Under the bonnet sits a 4.3-lite V8 that pumps out 225kW and 410Nm, with power sent to the rear wheels via a five-speed automatic. Sitting at all four corners are the classic AMG monoblock wheels. The rear wears 17×8.5, with the front using 17×7.5.
The car still uses the original exhaust system, and doesn't appear to have any modifications done to the engine. Other than a few blemishes here and there, the body also looks to be in good shape. With a power output of 225kW and a kerb weight of 1610kg, the C 43 Estate sports a power-to-weight ratio of 7.15:1.
The owner says in the advertisement that the car is both reliable and practical. With only a few owners during its time, it's a good proposition for family goers who're after an old-school Euro' muscle car (this author is one of them!).
So how much is it? The car is advertised for $30,000. While this is quite a jump over the average price C 43 AMG sedan variants are demanding (we've seen clean C 43 AMG sedans anywhere from $10,000 to $20,000), to have such a classic car in estate form is a rare find indeed.
If you're interested in this car, head over to view the original CarSales advertisement.