Mercedes-Benz has zoomed ahead in the global luxury vehicle sales race, reporting the biggest jump in sales compared with BMW and Audi for the first quarter. This places the brand in the lead.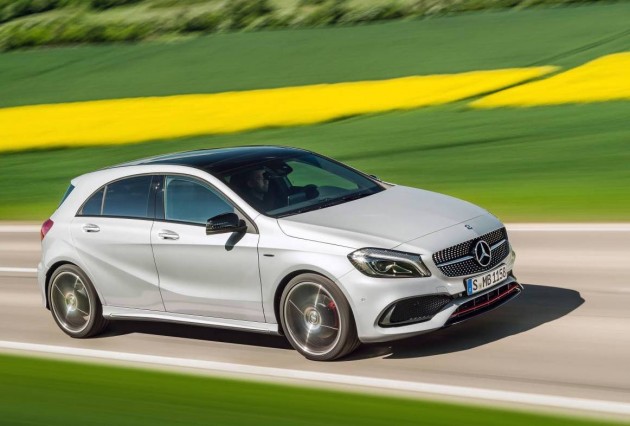 Mercedes sold 483,487 vehicles in the first three months of this year, up an impressive 13 per cent compared with the same first quarter period in 2015.
Much of the success is being attributed to A-Class sales, which rose 26 per cent during the three-month period, and the demand for new SUVs such as the C-Class-sized GLC.
BMW reported 478,743 sales for the first three months of the year, up 6.0 per cent compared with last year. BMW 2 Series sales grew 56.3 per cent, while the new X1 saw a jump of 67.7 per cent.
Sitting in third place globally is Audi. This year the luxury brand has so far (through March) sold 455,750 vehicles, up 4.0 per cent compared with last year. This figure is likely to grow substantially throughout the year though as Audi has just launched a number of new models, including the Q2 compact SUV, and updated versions of the A3 and Q7.
In Australia, Mercedes-Benz wins the race. It has sold 10,063 vehicles in the country in the first three months of the year. The brand is followed by BMW with 7478 sales, and then Audi with 6160 sales. Lexus has sold 2186.
BMW has seen the biggest growth, with sales up 27.7 per cent, followed by Mercedes up 14.1 per cent, and then Audi at 12.4 per cent. Lexus sales have also jumped, 20.6 per cent. Interestingly, all three German premium brands are seeing decent increases in sales, proving Australians are becoming more and more attracted to luxury vehicles.