Australian new vehicle registration VFACTS figures for October 2014 have been released, and on first glance, we see the Hyundai Veloster has overtaken the Toyota 86 for only the second time this year.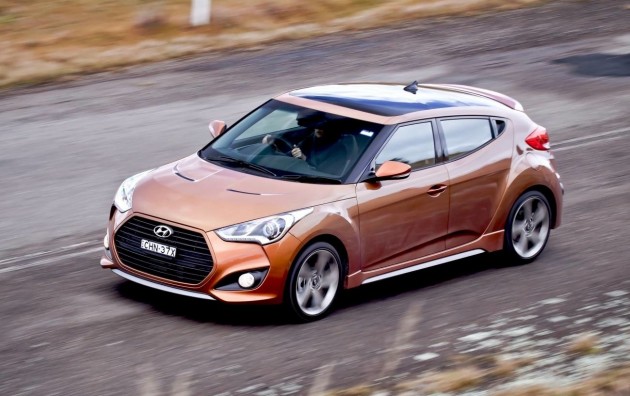 There's also been quite a few newcomers showing promise, in particular the new Lexus NX small SUV and the Nissan QASHQAI both showing strong figures despite only recently being launched as an unfamiliar nameplate. The new Mercedes-Benz C-Class is also off to a cracking start, with the small GLA-Class hitting high figures as well.
As for overall brand sales, Jeep couldn't hold onto its top 10 finish achieved in September. Instead, it made way for Mercedes-Benz to jump back into 10th. Nissan skipped ahead of Mitsubishi, while Mazda dropped from second place down to fourth.
The overall crown remains in Toyota's possession. It sold less vehicles than in September, and it couldn't match October 2013 figures. Toyota sales are down 4.1 per cent for October and down 4.8 per cent compared with the same 10-month year-to-date period last year. The top ten brands for October 2014 were as follows:
Toyota – 17,382 (down from 17,880 of September 2014)
Hyundai – 8401 (down from 8804)
Holden – 7542 (down from 8551)
Mazda – 6880 (down from 9500)
Ford – 6337 (up from 6227)
Mitsubishi – 5115 (down from 6066)
Nissan – 5759 (up from 5484)
Volkswagen – 4764 (up from 4467)
Subaru – 4003 (up from 3204)
Mercedes-Benz – 3150 (up from 2800)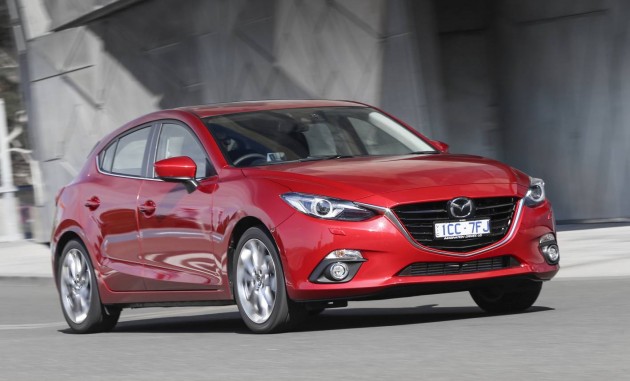 Sitting at the top as the best-selling vehicle model, the Toyota Corolla dominates. It easily outsold its common rival, the Mazda3, by almost 1000 sales last month. In fact, the only model that could follow chase was the trusty Toyota HiLux, which gave Toyota a 1-2 finish.
With only two months to go until the end of the year, the Mazda3 and Corolla are neck and neck. So far this year Toyota has sold 36,925 examples of the Corolla, while Mazda has sold 36,011 examples of the 3. One of these two is very likely to be the best-seller of the year once again.
Mazda sits in third place for the overall ranking. Sneaking up from the bottom of the top five, the Hyundai i30 shifted into fourth place and overtook the Holden Commodore. All models experienced drops in sales compared with September. The top five models in terms of outright sales for October 2014 were as follows:
Toyota Corolla – 3819 (down from 3893)
Toyota HiLux – 3228 (down from 3430)
Mazda3 – 2928 (down from 4014)
Hyundai i30– 2475 (down from 2539)
Holden Commodore – 2210 (down from 2616)
In  the semi-sporty Medium Cars under $60,000 segment, Toyota outshines any others with the Camry. Exactly 1908 examples of the sedan were sold last month, followed by the Mazda6 with 387 sales. Interestingly, the Ford Mondeo is catching up and sits in third place for the month, reporting 299 sales.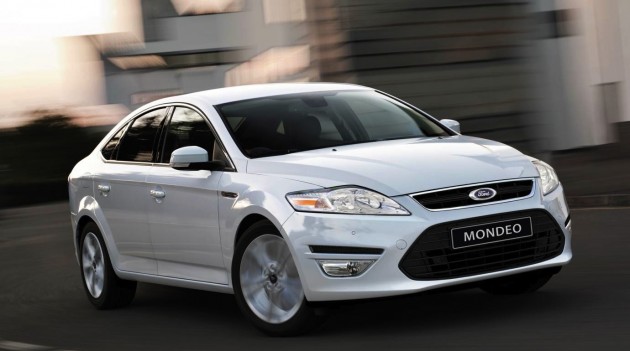 Up in the more premium Medium Cars over $60,000 class, Mercedes-Benz C-Class sales are continuing to soar. It easily overshadowed any of the rivals, recording a whopping 862 units. As a double hit, Mercedes CLA-Class are booming as well, boosting it enough to take over second place. The top five in this segment were as follows:
Mercedes-Benz C-Class – 862 (up from 509)
Mercedes-Benz CLA-Class – 371 (up from 252)
BMW 3 Series – 368 (down from 476)
Lexus IS – 240 (down from 241)
Audi A4 – 176 (down from 263)
One class up and we're in the Large Cars under $70,000 category. Sales of the Commodore may have dropped slightly from September figures, but it's still well and truly in the lead. Poor old Ford Falcon sales suffered, reporting just 396 units. This left the gate open for the Toyota Aurion to swoop in, and it did with 405 sales.
Moving up into the Large Cars over $70,000 class, overall standings are unchanged from the previous month. Mercedes-Benz continues to lead the way with the E-Class, although sales have dropped off compared with September. The Jaguar XF is edging ever so much closer to runner up BMW 5 Series. The top five in this segment were as follows:
Mercedes-Benz E-Class – 135 (down from 154 of September)
BMW 5 Series – 75 (down from 99)
Jaguar XF – 69 (down from 92)
Audi A6 – 33 (down from 49)
Mercedes-Benz CLS-Class – 26 (down from 30)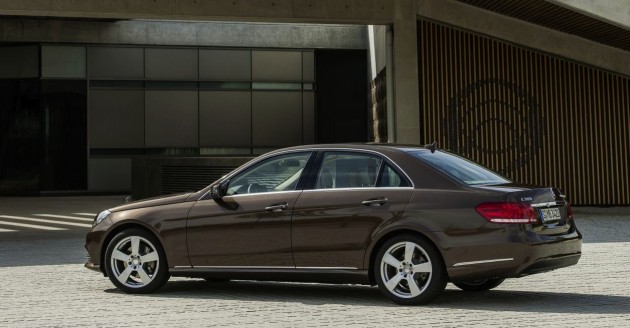 The Sports Car under $80,000 segment saw the second major change this year. Toyota actually lost the top spot with the popular 86, leaving it to rival Hyundari Veloster. This is only the second time this has happened all year, last occurring in June. The Audi A3 convertible also overtook Toyota's twin brother, the Subaru BRZ, for fourth place. VFACTS continues to place the WRX in the small car category with the Corolla, however, it would have been the leader in September if it were placed in this segment where it should be. The top five models in the category were as follows:
Hyundai Veloster – 466 (up from 247)
Toyota 86 – 330 (up from 328)
BMW 1/2 Series Coupe/Convertible – 140 (up from 112)
Subaru BRZ – 75 (down from 81)
Audi A3 Convertible – 116 (up from 84)
(Subaru WRX – 354 [down from 408] – not officially in this segment)
Stepping up to the Sport Cars over $80,000 category, sales of the new BMW 4 Series dropped off slightly but it still maintains a decent stronghold on all rivals. No changes were seen in the standings. The top five in this category were as follows:
BMW 4 Series Coupe/Convertible – 186 (down from 206)
Mercedes-Benz E-Class Coupe/Cabrio – 125 (up from 114)
Mercedes-Benz C-Class Coupe – 70 (down from 112)
Audi A5 – 52 (up from 51)
Mercedes-Benz SLK-Class – 27 (down from 55)
Up in the Sport Cars over $200,000 category, Porsche is back on top with the 911 after losing top spot to the BMW 6 Series in the previous month. Ferrari managed to sell 12 examples of its cars, placing it as equal third. The top five in the category during October 2014 were as follows:
BMW 6 Series – 15 (up from 31 of September)
Porsche 911 – 23 (down from 27)
Jaguar XK – 12 (up from 15)/ =3. Ferrari (models not specified) – 12
Mercedes-Benz SL-Class – 9 (down from 4)
To Australia's favourite segment, the 4×4 ute class, Toyota still shines bright. With 1940 sales, the 4×4 Ford Ranger is getting close to Toyota (2297). Mitsubishi moved into third place with the Triton (1423), pushing out the Navara from the previous month.
As for the Combined 4×2 and 4×4 ute sales, most of the top 10 saw drops in units sold compared with the previous month. Isuzu forged ahead though and actually shifted into sixth, overtaking the Mazda BT-50, while Volkswagen Amarok sales are up a tad. The top ten 4×2 and 4×4 combined figures for October 2014 look like this:
Toyota HiLux – 3228 (down from 3430)
Ford Ranger – 2405 (down from 2446)
Mitsubishi Triton – 1787 (down from 2029)
Holden Colorado – 1333 (down from 1432)
Nissan Navara – 1216 (down from 1401)
Isuzu D-Max – 1013 (up from 949)
Mazda BT-50 – 961 (down from 1060)
Volkswagen Amarok – 770 (up from 762)
Great Wall V200 – 43 (down from 48)
Great Wall V240 – 35 (down from 50)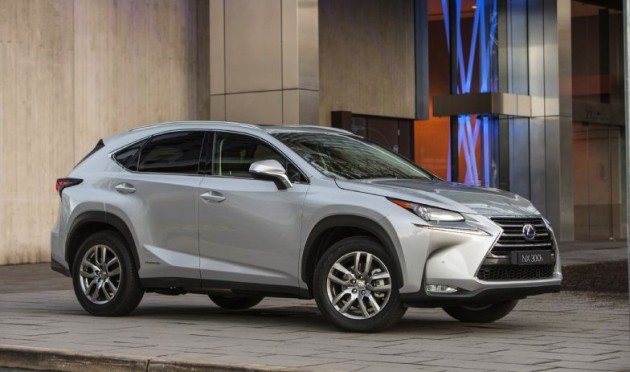 Finally, the popular SUV segments. Starting with the smaller classes, the Subaru XV overtook the Mitsubishi ASX for second place, meanwhile in the class above the Mercedes GLA-Class blew the rivals out of the water to claim top position. Lexus worked its way into the top three with the new NX, pushing out the BMW X1.
In the larger classes, the Mazda CX-5 continues to be the leader, but only just with the Toyota RAV4 now snapping at its heels. Subaru pushed the Mitsubishi Outlander out of the top three with the Forester. Audi surprised all with impressive sales of the Q5 in the premium end as well.
Lastly, the larger segments saw the Jeep Grand Cherokee take back top position in the entry class, while standings remained stable in the premium class. Range Rover managed to top the rest in the high-end large luxury class though, jumping ahead of the somewhat popular Mercedes-Benz GL-Class. In all SUV segments the top-sellers for October 2014 were as follows:
SUV Small under $40,000:
Hyundai ix35 – 1273 (down from 1802 of September)
Subaru XV – 1149 (up from 985)
Mitsubishi ASX – 851 (down from 1022)
SUV Small above $40,000:
Mercedes-Benz GLA-Class – 200 (up from 136)
Audi Q3 – 175 (up from 166)
Lexus NX – 174 (new model)
SUV Medium under $60,000:
Mazda CX-5 – 1594 (down from 2093)
Toyota RAV4 – 1582 (up from 1374)
Subaru Forester – 1266 (up from 820)
SUV Medium above $60,000:
Audi Q5 – 347 (up from 270)
BMW X3 – 211 (down from 246)
Range Rover Evoque – 198 (up from 173)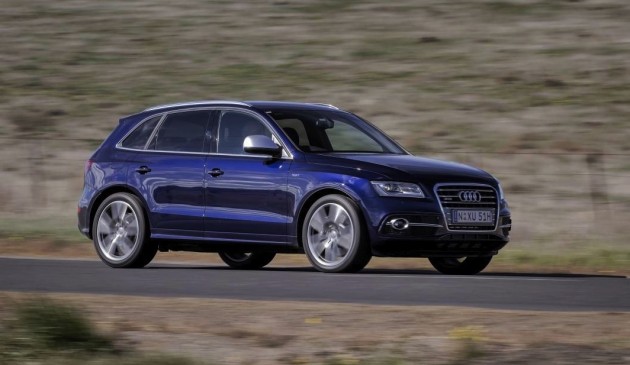 SUV Large above $70,000:
BMW X5 – 366 (up from 352)
Mercedes-Benz M-Class – 280 (down from 323)
Land Rover Discovery – 225 (down from 317)
SUV Upper Large under $100,000:
Toyota LandCruiser – 773 (down from 784)
Nissan Patrol – 164 (up from 97)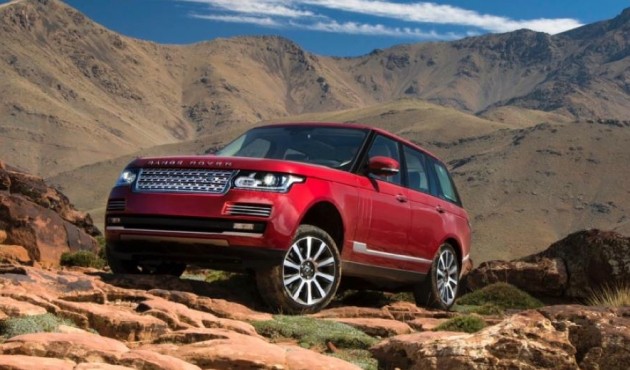 Total new vehicle sales in Australia in October were down on September's effort, with 91,236 units versus 94,978 in the previous month. Sales were also down on October 2013 figures by 1.5 per cent.
As for what fuel types buyers went for in October, electric vehicle sales overtook LPG, interestingly. All other standings remained unchanged. The figures for private buyers in terms of vehicle fuel were as follows (passenger, SUV, and light commercial combined):
Petrol – 33,202 (down from 35,839 of September)
Diesel – 11,508 (down from 12,617)
Hybrid – 395 (up from 300)
Electric – 17 (up from 11)
LPG – 7 (down from 19)