Porsche has been spotted test driving a prototype version of the upcoming 991 Porsche 911 GT3 on the Nurburgring. The new model sounds like it will come with a PDK auto transmission.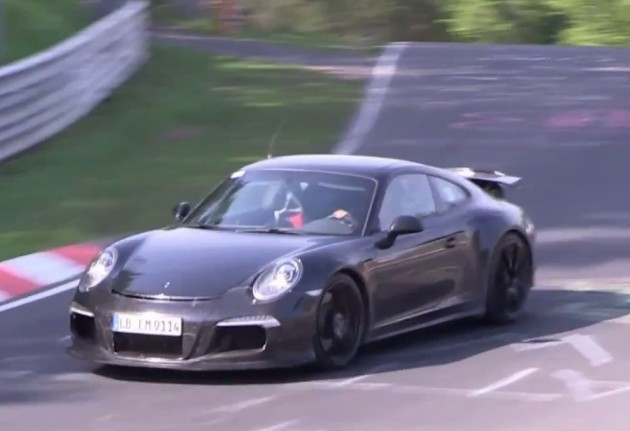 Like the previous generation 911 GT3, the new version looks like it will feature a distinct bodykit, with a low front spoiler, side skirts, and a new dual-plane rear wing. The rear end also features the trademark twin centrally-mounted exhaust outlets.
Topping off the visuals will be a set of large alloy wheels, and a neat line of heat-extraction vents at the tip of the bonnet to draw air away from the back of the radiators.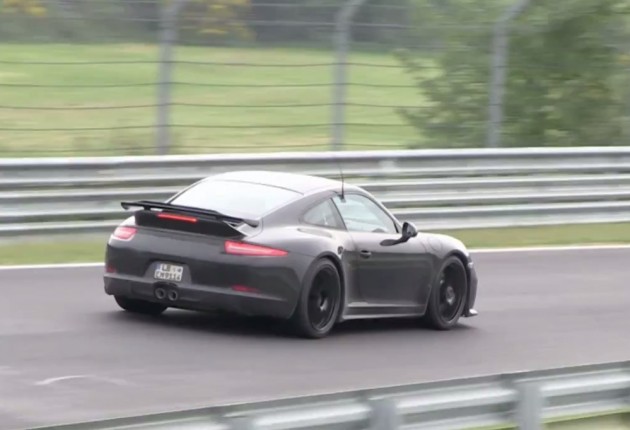 As for the engine, the 991 Porsche 911 GT3 is set to feature 3.8-litre naturally aspirated flat-six engine. Power will be boosted from the 997's 324kW rating, to a much more beefy 346kW. This sort of power will give it a specific power output of 91kW/litre.
One of the most interesting, and perhaps controversial aspects to the new model is the that it could come with a PDK dual-clutch automatic transmission. The 911 GT3 has been known for its rawness and has only ever featured a six-speed manual. The PDK 'box is capable of improving overall speed and acceleration, but will this upset the purists?
It hasn't been officially confirmed what sort of transmission it will come with yet, or if a manual will at least be offered as a option.
Click play on the video below to take a sneak peek, courtesy of worldcarfans. The new model is expected to debut at the 2012 Paris Motor Show in September.