It's that time of the year again. The new vehicle registration figures for December have been released for Australia, revealing the best-selling vehicle models of the year. Before we get into the full report, here's a snapshot of the top 10 best selling cars in Australia during 2016.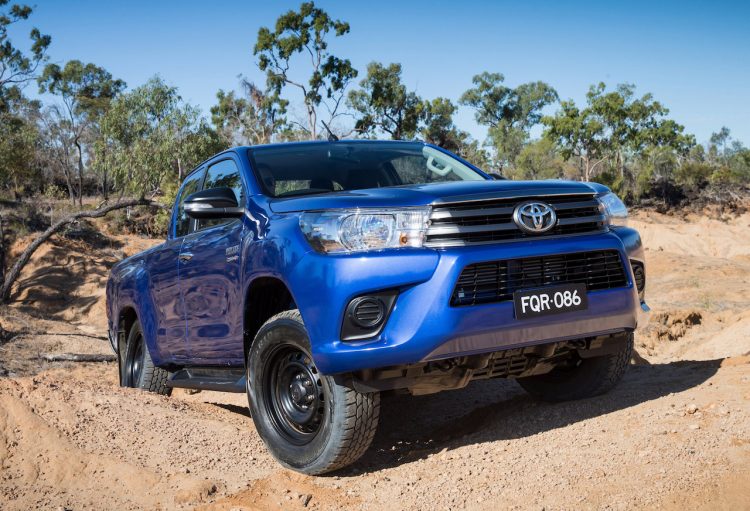 Sitting in first place is the trusty Toyota HiLux. Sales jumped up from last year's effort of 35,161, even squashing down the 2015 best-seller, the Corolla, with 42,104 sales. Both 4×2 and 4×4 sales jumped approximately 19 per cent for the HiLux compared with 2015 figures.
Sitting in third place is the Corolla. It has been the crown-wearer for the past three years, and in 2016 it clocked up 40,330 sales. Numbers dropped compared with 2015, by 4.1 per cent.
Following in third is the Hyundai i30. It jumped from fourth place in 2015, recording 37,772 sales for 2016. The figure is up 16.9 per cent compared with last year, when 32,306 models were sold.
Proving once again the increasing popularity of the ute in Australia, the Ford Ranger jumps into fourth place from last year's fifth spot. Overall 4×2 and 4×4 sales hit 36,934. 4×4 figures jumped up 31.8 per cent while 4×2 saw a rise of 5.3 per cent.
Rounding out the top five is the Mazda3. It is usually right up close to its arch rival from Toyota, but in 2016 the demand for the ute probably pushed it down. It reported 36,107 sales, down 6.6 per cent on 2015 efforts.
See below for the top 10 list, and stay tuned for the full monthly report for December VFACTS figures. (In brackets are comparison figures for all of 2015.)
Toyota HiLux – 42,104 (up from 35,161)
Toyota Corolla – 40,330 (down from 42,073)
Hyundai i30 – 37,772 (up from 32,306)
Ford Ranger – 36,934 (up from 29,185)
Mazda3 – 36,107 (down from 38,644)
Toyota Camry – 26,485 (down from 27,654)
Holden Commodore – 25,860 (down from 27,770)
Mazda CX-5 – 24,564 (down from 25,136)
Mitsubishi Triton – 21,987 (down from 25,338)
Hyundai Tucson – 20,132 (up from 5390 [new model])