Fear not rappers and high-end executives, the Maybach is back from the dead and set to make a comeback at the upcoming LA auto show later this month.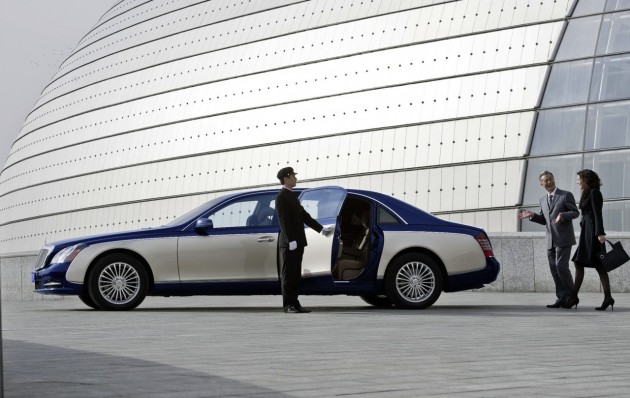 After ceasing production in 2010 due to poor sales, the Maybach name has been resurrected to fit in between the Mercedes S-Class and the Pullman luxury limousine in Mercedes's ever-growing lineup.
Based on the current W222 S-Class layout, the Maybach will be around 25cm longer than the long wheelbase S-Class and is set to feature the company's latest 'Magic Body Control' suspension system to make sure every ride is smoother than Barry White's vocal chords.
Power for the base model is set to come from a twin-turbocharged V12, possibly the powerplant from the current S600, which produces 390kW and 830Nm of torque, transferring that power to the rear wheels via an eight-speed auto transmission.
Aiming to compete with the likes of the Rolls-Royce Ghost and Bentley Mulsanne, the 2015 Maybach is rumoured to have reclining rear seats, a wider selection of interior materials, an upgraded infotainment system and around 25cm more legroom than the existing long wheelbase S-Class. The interior is said to closely mirror that of the previous Maybach 62, to make sure you'll never feel like you're in something as common as an S-Class.
It is rumored that there will be an upgraded version of the base model coming as well, featuring the powertrain from the S 65 AMG, with 460kW and over 1000Nm.
In a surprising move, the new Maybach is set to be competitively priced at around US$200,000 for the base model, with an armored version, with VR9-level ballistic protection, for an extra US$100,000. And no, we didn't make that last bit up.
Mercedes may also add the Maybach name to some already existing Mercedes models, with the GL-Class SUV having been mentioned for the Maybach treatment in the near future.