Rumours of a Lexus LC F performance coupe are circling around once again, with a new report suggesting it will come with a brand-new twin-turbo V8 and some decent weight reduction.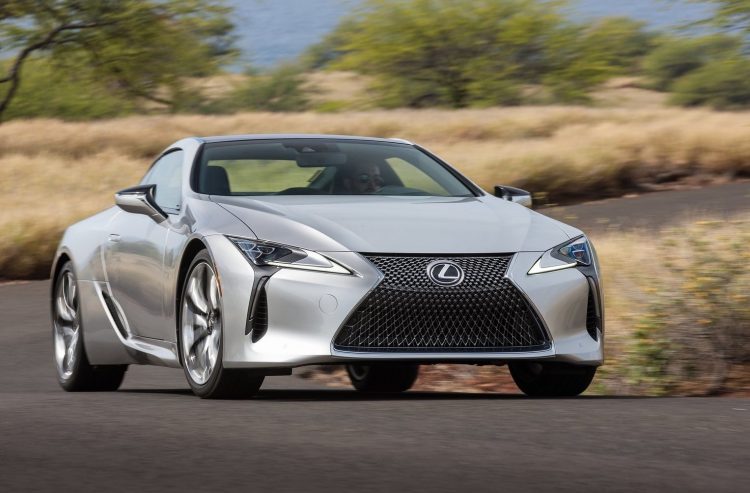 The new Lexus LC is a very good car in our opinion. It offers exceptional handling and advanced driving dynamics, and supreme build quality and luxury. However, the flagship LC 500 5.0-litre naturally aspirated V8, despite sounding like the god of thunder, does lack in the outright power wars with its 351kW output.
According to a recent report by Holiday Auto from Japan, Lexus is indeed readying an 'LC F' performance version. It's believed the new variant will debut a 4.0-litre twin-turbo V8 producing somewhere in the vicinity of 464kW. This would give plenty of its competitors a run for their money.
Not only that, apparently the engineers have been tasked with cutting around seven per cent of the LC 500's kerb weight. The current weight of the LC 500 V8 is 1915kg. The weight saving is said to be through an increased use of carbon fibre in its construction, with the LC 500 simply featuring a carbon roof so far. We must remember Lexus implemented an extensive carbon fibre program with the LF A supercar, but it hasn't since fully utilised the construction technology for production models.
At around seven per cent of that figure, it's set to be around 134kg lighter. If this is the case, the power-to-weight ratio of the LC F should help to springboard the Lexus into proper supercar territory, allowing it to fight with the likes of the Ferrari 488.
It's understood development is still ongoing but a debut is expected to take place some time in the third quarter of 2018. We're eagerly looking forward to this one, and we'll be sure to keep you updated along the way.