Usually when VK-VL Commodores command six-figure prices, they are of the ex-motorsport variety, HDT Group 3 or Directors or genuine Walkinshaws. This grey VK is none of those things, so why does it ask $120,000?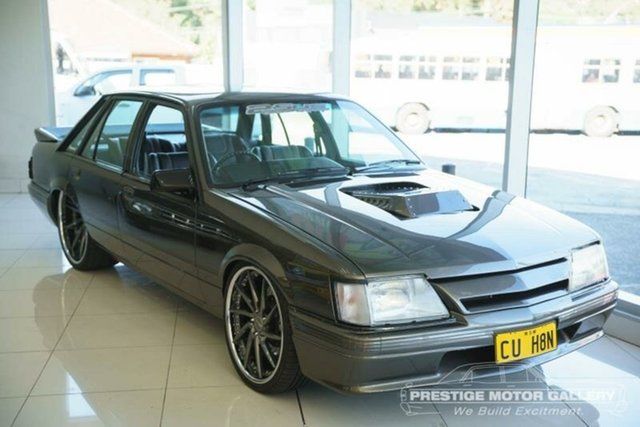 Located at Prestige Motor Sydney, this pristine special is a custom build from the ground up, with detail touches throughout that go a long way to justifying the price tag.
Under the bonnet, a custom engine cover hides an LSA 6.2-litre supercharged V8 conversion, that generates 430kW in the latest GTS. According to the ad, it is 'boosted', so probably makes more than that. It also has roller rockers, smart pulley for the supercharger, 1000cc injectors and a B&M shifter.
Staggered rims (22-inch rear and 20-inch front) with tubs in the rear, four Scheel bucket seats and custom interior pieces complete the picture.
This is a one-of-a-kind VK, no question. Is it built to your taste? Tell us in the comment section below, and check out the ad on Gumtree here for more details.