Want to go for a weekend ski trip everyday but just can't seem to find a vehicle to do it in? Meet the Audi Q3 Vail concept, which has been unveiled at the 2012 North American International Auto Show in Detroit.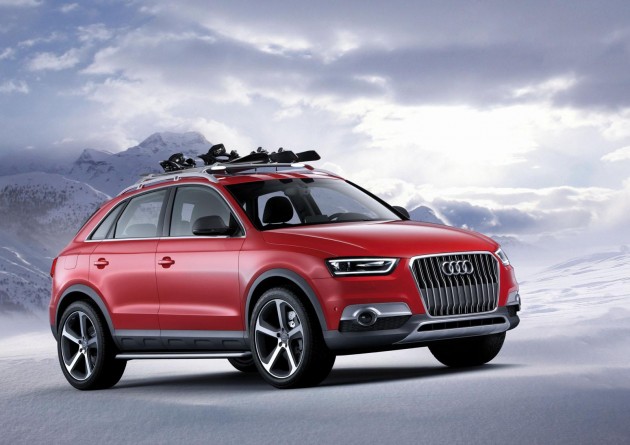 Despite it being a concept it would probably sell quite good in certain regions. It's called Vail for a reason. You see, Vail is a skiing hotspot in Colorado. This provides a hint as to what the SUV is about. But we'll get to that later, as the most exciting element to the Audi Q3 Vail concept is the engine.
It's a detuned version of the Audi TT RS 2.5-litre howling turbo five cylinder, producing 231kW of power and 400Nm of torque. Audi says 0-100km/h takes just 5.5 seconds while top speed is out at 262km/h – sounds like the spec sheet of a proper supercar not that long ago.
The other interesting features include a heated rear sitting pad in the rear cargo area. This warms your bum while getting in and out of ski boots. It also comes with heated/cooled cup holders and a set of bespoke ski-ready roof racks.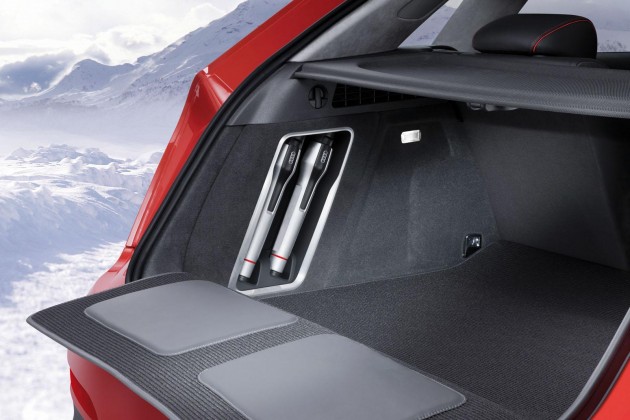 The Vail also gets a unique interior with leather-accented seats, silver mesh dash highlights, and bright red door trims to match the Energy Red exterior paintwork. A set of 20-inch alloy wheels top it all off.