Hyundai has unveiled the facelifted, 2019 Hyundai Tucson overseas, presenting a freshened up design while introducing the company's first diesel mild hybrid powertrain.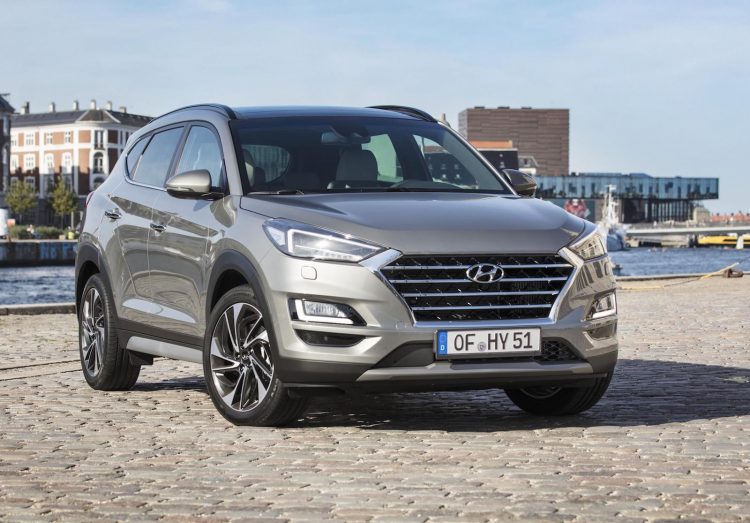 The 2019 Hyundai Tucson comes in for a styling refresh, with a tightened up front end featuring a new-look grille that extends lower down with pinched edges, similar to the Kona and new Santa Fe, revised fog light clusters, and new headlights incorporating daytime running lights. Around the back you'll see new taillights which appear more flush with the bodywork, new crease lines, and an updated lower bumper bar and relocated fog light lenses.
Aside from the design changes, the biggest news is the introduction of new powertrains. Initially Hyundai is launching a 2.0-litre turbo-diesel four-cylinder hooked up to a 0.44kWh 48-volt lithium-ion battery pack. It includes a mild hybrid starter generator (MHSG), and a low voltage DC/DC converter and an inverter.
The MHSG system is able to provide 12kW of additional power for the engine, helping to reduce overall fuel consumption. During in-gear deceleration and braking, energy is captured and used to recharge the battery, all the while the on-board computer manages all of this automatically while on the go.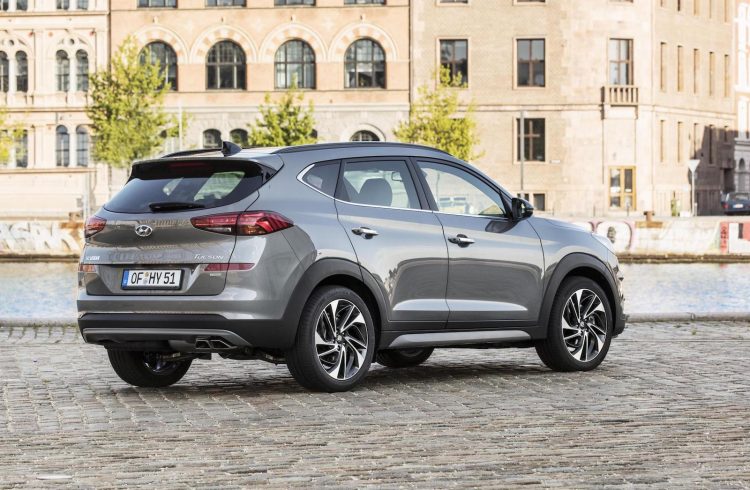 Hyundai says the 2.0 diesel is the most powerful unit in the new Tucson's lineup, developing 137kW. It'll come matched to either a six-speed manual or optional new eight-speed automatic (at least in Euro spec). Both transmissions are connected to all-wheel drive. Andreas-Christoph Hofmann, vice president marketing and product at Hyundai Europe, said:
"With our new mild hybrid powertrain system for our best-selling model, we are further expanding the company's electrification strategy to make clean technologies accessible for even more customers. It will be available in combination with more engines in the future, as part of our highly diverse mix of electrified solutions."
Hyundai says a new 1.6-litre diesel will also be introduced down the track, called the Smart Stream, featuring 48V mild hybrid technology as well. Along with the new powertrains, the 2019 Tucson will feature a range of technology and convenience updates over the current model, such as wireless phone charging.
The new model will go on sale in Europe in the middle of this year. Hyundai Australia is yet to confirm any details on the local specification, but we will keep you updated as soon as we hear more.