You might have heard of BMW's triple-turbo-diesel 3.0-litre straight six, which is found in the X5 and X6 M50d. Well, now BMW has upped the ante and given it four turbochargers.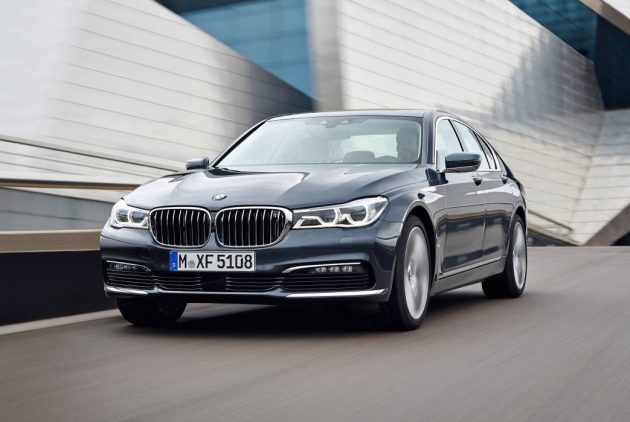 The more turbochargers the more power, right? Yep, the new beast produces 294kW of power between 4000-4400rpm, and up to 760Nm of torque available across 2000rpm to 3000rpm. It's understood engine actually produces more torque but it had to be limited for the sake of the like of the ZF eight-speed automatic.
BMW announced the new unit at the Vienna Motor Symposium in Austria. It will make its vehicle debut in the 7 Series. Specifically, in the 750d xDrive. We can probably look out for the '50d' badge to pop up on other models too, especially in Europe.
Despite the increase in power and torque over the tri-turbo engine, which produces 280kW and 740Nm, the quad-turbo unit is actually five per cent more economical. This is said to be achieved by the clever adoption of four turbos, including two low pressure and two higher pressure for optimum boost across the rev range.
Consumption figures are yet to be announced, as it depends on the vehicle model. BMW does say the engine is quick though, capable of propelling the 7 Series from 0-100km/h in just 4.5 seconds. This makes it one of the quickest diesel production cars in the world.
BMW is set to introduce the immense engine in the next X5 and X6 M50d in the near future, and in the M550d 5 Series which is offered in Europe.
Note: Regular BMW 7 Series shown