Tata Motors's newly-created Tamo division has unveiled the RACEMO mini supercar at the 2017 Geneva Motor Show.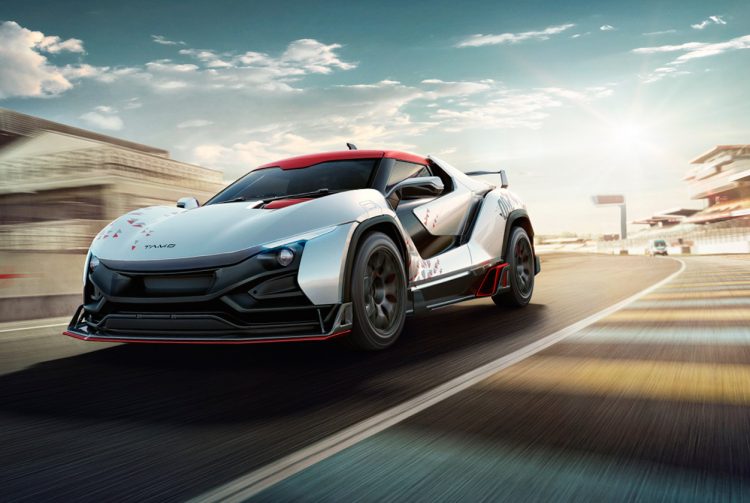 The RACEMO will be the first production model from Tamo and will hit showrooms starting with India late this year. It is also being launched on Forza Horizon 3 as part of a push to get exposure for the new brand.
The car is styled using Tata's new 'Impact' design language, with headlights and grille integrated into the lower structure at the front and a dramatic rear apron that incorporates circular taillights, diffuser and a large trapedzoidal exhaust outlet. Dihedral doors like those used on McLaren are a prominent feature.
Engine is a mid-mounted 1.2-litre 'Revetron' four-cylinder engine that generates an impressive (for its size) 141kW and 210Nm of torque. A single-clutch automated-manual transmission (AMT) feeds the power to the rear wheels via paddle-shifters. This, says the company, will net it a 0-100km/h of under six seconds.
Most controls are from the steering wheel, and there are three screens which are run off software which has resulted from a partnership between Microsoft and Tata.
The body is built from a 'Multi-Material Sandwich' structure, but exactly what materials are unspecified at this point. We can see carbon-fibre in the interior and some aluminium for the structure.
The kerb weight is expected to be under 1 tonne. It is expected to cost roughly AU$50,000 when it hits its local market.