The updated Peugeot 508 GT has landed in Australia, introducing an all-new Euro 6 compliant turbo-diesel engine that's now more economical than ever before.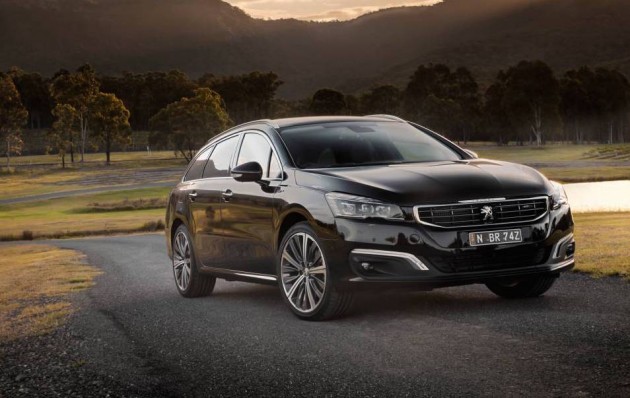 Replacing the 2.2-litre turbo-diesel unit that produces 150kW and 450Nm, the new unit is downsized to 2.0 litres and develops 133kW and 400Nm. Although it is slightly down on output, Peugeot says the car can cover 0-100km/h in 8.6 seconds (only down from the PD-tested 8.5 seconds in the outgoing version).
Fuel economy is where the real benefit is though. The new engine consumes just 4.4L/100km on the official combined cycle test. This is down a whole 1L/100km on the outgoing version.
As such, Peugeot is boasting about the 508 GT's new potential driving range. In the sedan there is a potential range of 1636km, while in the wagon it is 1565km. At this distance, buyers could drive from Sydney to Adelaide on one single 72-litre tank of fuel and have some leftover.
Emissions are the main reason for the update, now passing tough Euro 6 emissions standards. The engine emits just 114g of CO2 per kilometre, down from 140g/km. John Startari, general manage of Peugeot Australia, said,
"Peugeot has over 125 years' experience in engine, transmission and drivetrain technology, and this new generation of Euro 6 powerplants prove Australians can have their cake and eat it too, with the power, performance and economy demanded by local customers."
Aside from the new engine, Peugeot has also adjusted the pricing of the 508 GT with savings of over $3000 for both the sedan and Touring wagon. The 508 GT sedan now starts at $59,990 drive-away, while the Touring kicks off from $62,990 drive-away.