Four rings to rule them all, four rings to configure a car, four rings to select options and in virtual reality bind them. Those may not have been J.R.R. Tolkien's exact words in The Lord of the Rings, but at least our adaptation is highly useful to introduce Audi's latest technology news; the Audi Virtual Reality Experience.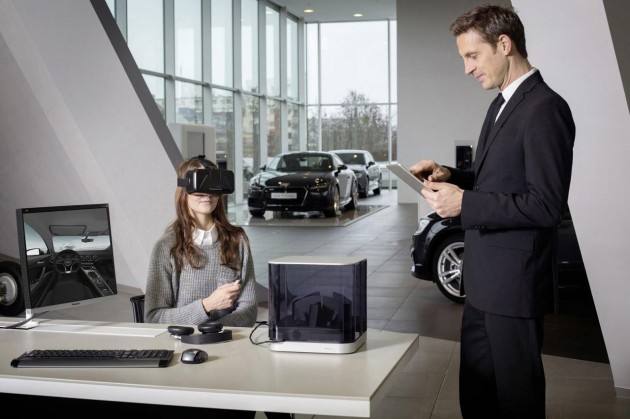 Thanks to the Audio Virtual Reality (VR) Experience, interested buyers will only need a headset and headphones to simulate a showroom, where they can configure and inspect their vehicle-to-be. First, the device will display the entire Audi range in extreme detail, complete with all equipment possibilities such as colours and infotainment options. After selecting a specific combination, the client can review the four-wheeler as if they were actually sitting in it, change items where required, and immediately see the on-screen result.
The headset will be complemented with Bang & Olufsen headphones, which lets the hearer capture an elaborate catalogue of sounds, from the car doors being slammed shut to the Advanced Sound System in the Audi A8 and the ongoing conversation with the consultant present.
Labelling the VR Experience as "a supplement to the premium car buying experiment", Audi aims to release the tool later this year in markets which show significant growth potential. Eventually, the feature should also be available as a mobile instrument, making it possible to check out your dream model from (yes) the comfortable cushions of your couch.