Ariel has revealed perhaps the most intimidating police car of all; an Ariel Atom 3.5R. We say intimidating as this is one car you do not want to be running from. It's capable of 0-100km/h in around 2.6 seconds. Basically, it is one of the quickest production cars around.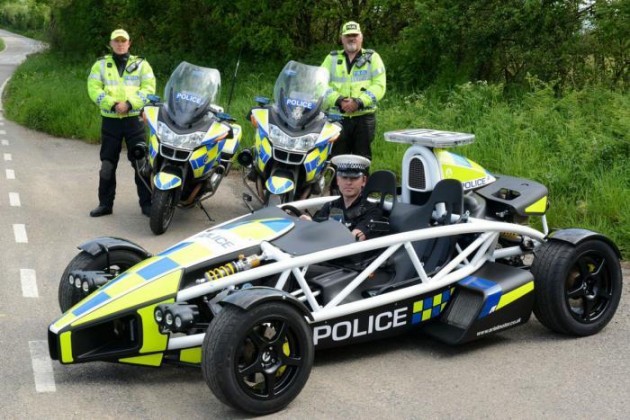 Fortunately for those who like to do a bit of speeding in their cars, this police car has been introduced to coincide with the Safer Rider campaign in the UK, and will be used to try and improve motorcycle safety on the roads.
The car is based on the Atom 3.5R, which comes with a 2.0-litre supercharged Honda engine producing 261kW of power. In a body and frame weighing just 550kg, the power-to-weight ratio is similar to a super sports bike.
The Atom is regarded as one of the most agile road cars on the market, with no doors or windows, just man and machine. Simon Saunders from Ariel spoke about the unique police car, saying,
"We're just about to launch an all new Ariel motorcycle and we want our bikes and customers to be as safe as they possibly can be as well, so this message is important to us. There's always one certain loser in a motorcycle collision and that's the motorcyclist."
There's been a number of interesting police cars announced in recent months, including the exotic supercars in UAE and even the Lexus duo revealed for Australia yesterday. This has to be one of the coolest though. What do you think?