Alfa Romeo is reportedly working on a large luxury sedan in the tune of a BMW 5 Series/Mercedes-Benz E-Class rival. The new model would be like a modern interpretation of the old Alfa 166 sedan.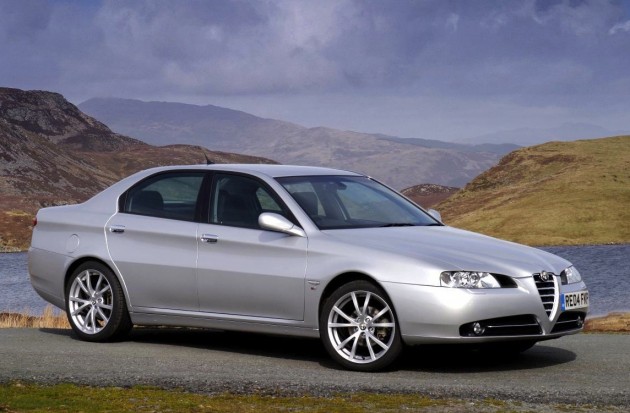 According to a recent Car Magazine report in the UK, Alfa's large sedan will be built on the same platform as the one used for the upcoming Maserati Ghibli. This kind of component sharing would make a lot of sense, from a development cost and engineering point of view, considering Fiat owns both Alfa Romeo and Maserati.
It's believed the Alfa might also adopt a similar powertrain that has been created for the new Ghibli. Specifically, a 3.0-litre twin-turbo V6 which is capable of producing up to 301kW. The power is likely to be toned down for the Alfa compared with the Maserati.
The 3.8-litre twin-turbo V8, also from the new Quattroporte and Ghibli, could also be on the cards if Alfa decided to offer a high performance variant. It produces up to 390kW.
With Fiat now owning Chrysler, there's also a possibility Alfa could adopt the 3.0-litre turbo-diesel engine from the 300 CRD sedan and the Jeep Grand Cherokee. In those vehicles the V6 produces 176kW and 550Nm.
It's understood the new model will make a market entry in 2015. We'll be sure to keep you updated with official details as soon as we hear more.