According to a report, the next-generation 2013 Subaru WRX, which won't be an Impreza anymore, will be powered by a turbocharged version of the Subaru BRZ FA20 2.0-litre engine, producing around 201kW.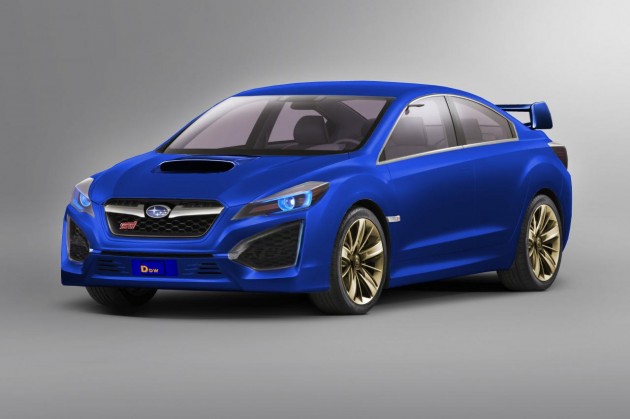 In the BRZ, the 2.0-litre four-cylinder boxer engine uses direct injection technology developed by Toyota. It already produces 147kW in naturally aspirated form – the same as the old Nissan 200SX, and, more interestingly, slightly less than the original Impreza WRX (155kW).
The current model Impreza WRX uses a 2.5-litre four-cylinder turbocharged engine to produce 195kW. According to a Motor Trend report, the upcoming model will offer slightly more power while using less fuel and emitting fewer emissions, partly thanks to the smaller 2.0-litre capacity.
The next-generation WRX will likely be stamped as a 2013 model year, and will form as a separate model series from the normal Impreza. As for the base model Impreza, it retains the FB series 2.0-litre naturally aspirated boxer engine, and misses out on the technology of the BRZ's FA engine.
Further details are still unraveling and yet to be finalised. We'll keep you updated along the way as more details are revealed.
As far as we know, the all-new 2013 Subaru WRX will likely be revealed in 2012, with market entry taking place in 2013.