Honda Australia has confirmed specifications, highly-competitive features list and pricing for the new NSX; the first hybrid supercar to be released by Honda.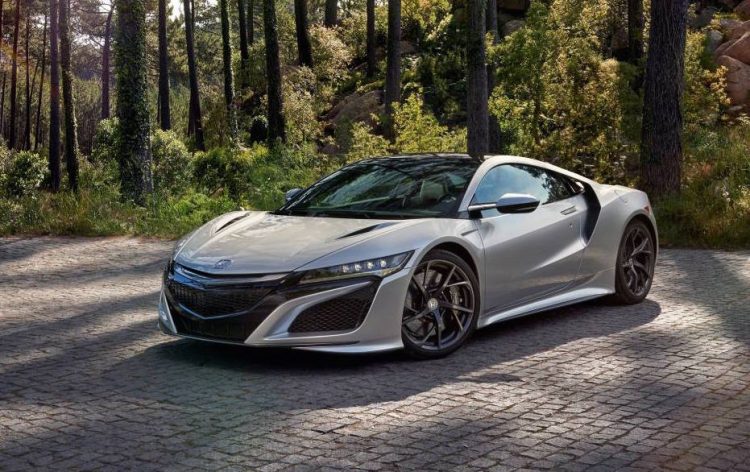 The Honda NSX has a retail price of $420,000 here in Australia, and is offered in one spec only, with all of the optional extra boxes already ticked. With an impressive amount of equipment included as standard, Honda is trying to buck the traditional supercar trend of amassing hundreds of thousands of dollars, purely in optional extras. Honda's Australian director, Stephen Collins, said;
"The arrival of the Honda NSX is an important signal to our Australian customers that Honda is truly a technology and engineering company that can deliver not only efficient, well packaged small cars, people movers and SUVs, but also a high-performance hybrid supercar.

"It's arriving fully-equipped, for example we've made the carbon fibre exterior and interior packages standard, along with carbon-ceramic brakes. It's a highly competitive supercar package."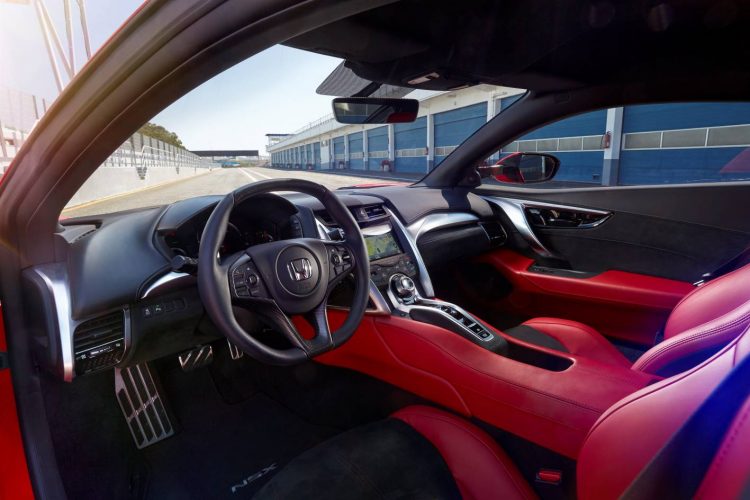 To put the NSX's price into context, it is nearly double its domestic rival, the flagship Nissan GT-R Black Edition (182,500), nearly $70k more than the Aston Martin V12 Vantage S (356,800), and $40k more than the Lamborghini Huracan LP580-2 ($378,900).
Just as a refresher, the 1780kg NSX has a 3.5-litre twin-turbocharged V6, mated to an electric drive system and nine-speed automatic, with a combined output of 427kW/646Nm. It's unlikely to be smoked off the line by any of the aforementioned rivals. It offers a combined cycle consumption of just 9.7L/100km.
Despite the price though, the Australian-spec Honda NSX is arguably one of the best packaged supercars available today, available with the choice of eight exterior finishes and four interior combinations as standard, with three optional metallic colours setting you back $1500 – really not too exorbitant when we're talking about a nearly half-million-dollar supercar.
The 'hero' colours however will set you back a rather painful $10,000. Collins said that hype from overseas journalists has been convincing enough for some potential buyers, who "were prepared to put money down, without even driving it".
The NSX isn't available for delivery just yet, Honda says Australian deliveries are expected to commence early next year. For the meantime though, prospective buyers have been invited to check out the only NSX in Australia as it makes its way around the country on a promo mission.
It is set to go on display in each of the five authorised NSX dealers in Australia. If you're interested in buying, or you'd just like to check it out like the rest of us, the NSX is currently making its way around to Scotts Honda (NSW), Austral Honda (QLD), Burswood Honda (WA), Yarra Honda (VIC), and Nordic Honda (SA).
Standard equipment on the Australian-spec (optional extras in other parts of the world)
Carbon fibre exterior package:
Carbon fibre roof
Carbon fibre engine cover
Carbon fibre rear decklid spoiler
Carbon-ceramic brake rotors
Exclusive interwoven wheels
Carbon fibre rear diffuser
Carbon fibre front underspoiler
Carbon fibre side skirts
Dark chrome exhaust finisher
Carbon fibre interior package:
Carbon fibre meter visor
Carbon fibre upper steering-wheel rim
Carbon fibre steering wheel spokes
Brushed aluminium pedals and footrest
Other key interior features are:
Alcantara suede headliner
Semi-aniline leather and Alcantara power seats