The new Ferrari FF has been revealed ahead of its Geneva Motor Show debut, with the biggest news coming in the way of a name change to GTC4Lusso.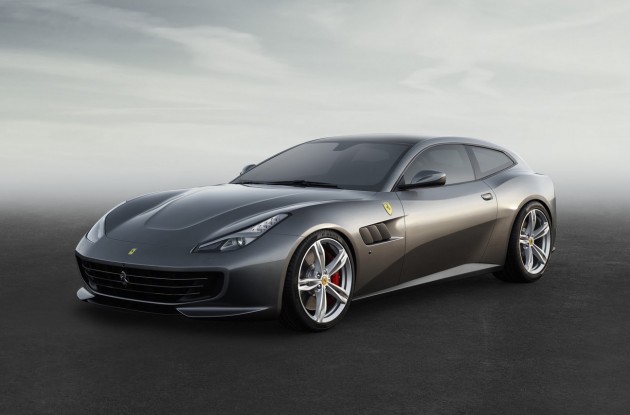 Why the name change? Ferrari hasn't really explained that but it says the new name is inspired by classic models such as the 330 GTC and the 250 GT Berlinetta Lusso. What is it with carmakers borrowing names from past models? Last month we heard news that Porsche is changing the name of the Boxster to the 718 Boxster.
Anyway. The new FF is similar to the outgoing version, bringing four-seat comfort and four-wheel drive to the Italian-made showroom. In the engine compartment is a retuned 6.2-litre V12 that now produces 507kW and 697Nm. Acceleration from 0-100km/h is cut from 3.7 seconds to 3.4 seconds, while the top speed remains the same at 335km/h.
Aside from the updated engine, Ferrari engineers have also improved chassis dynamics and worked in rear-wheel steering for the first time. The complete running gear is called the 4RM-S (4WD-steering). There's also a updated Slip Side Control system (4.0), an electronic differential, and SCM-E dampers.
As for design changes, the GTC4Lusso comes with advanced aerodynamics, with a new front grille and integrated side intakes, new air vents on the wing, and a roof-mounted rear spoiler and triple-fence diffuser underneath. Ferrari says the Cd value has been made "substantially lower" than on the FF, although not specifying the exact figures.
Passengers are treated to a refreshed interior setting as well, showcasing a "Dual Cockpit" layout designed to enhance the driving experience for both the driver and front passenger. It can include a separate display on the passenger side as an option. There's also a 10.25-inch high-definition infotainment display with capacitive touch technology.
More details such as market entry dates and prices are expected to be announced at the official debut, taking place in Geneva next month.