Alfa Romeo is planning a new luxury sedan, set to lock horns with the BMW 5 Series, Mercedes E-Class and Audi A6.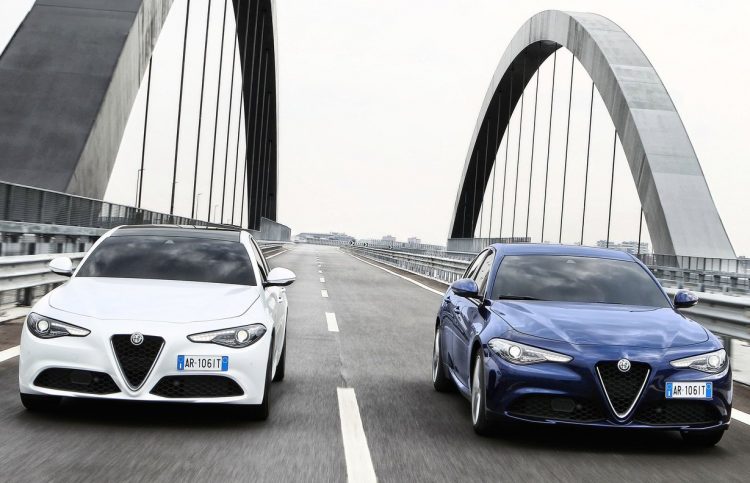 Speaking with English publication Auto Express, Alfa Romeo confirmed the Guilia's bigger brother which, remains unnamed at this point, will be available for purchase by 2018. It will come in as a successor to the old 166.
The new model is set to share underpinnings with the rear-wheel drive Guilia (pictured above), as well as benefit from the existing engine and transmission lineup. This includes Alfa's new 2.2-litre diesel, with outputs of 110kW and 132kW, depending on the variant, and a 2.0-litre turbo-petrol four-cylinder with 146kW. Fiat Chrysler's chief technology officer Harald Wester said,
"We owe our investors a constant stream of new, fresh global products that can be sold. It will be a relatively fast sequence of relevant and saleable products like saloons and SUVs."
There are also whispers of a performance variant that could receive the Guilia Quadrifoglio's 375kW/600Nm twin-turbocharged V6 engine, positioning it dangerously close to the German's performance units.
Alfa's European boss Fabrizio Curci has also signalled its intentions to enter the world of plug-in hybrids and EV technology, saying that "the platform is built to support whatever kind of electrification we do".
"It can support everything from plug-in hybrid to full electric", adding that it can also support an all-wheel drive layout, as well as semi-autonomous technology that is set to debut with the Giulia.
This executive sedan is a vital piece of the puzzle for Alfa's reinvention through to 2020. This includes the introduction of several new models before the end of the decade, including the Stelvio SUV set for release in 2017.
Technology chief Harald Wester explained that Alfa's new business plan will include what he calls some 'specialty' models: "specialty models have to be part of the plan, as they are what made Alfa Romeo iconic."
He also mentioned the possibility of a performance variant of the Stelvio SUV, saying: "It's possible for the Quadrifoglio engine to fit into the SUV. There is a market for it, but it's very small."
Expect to see Alfa's large sedan in concept form next year, preceded by Alfa's SUV in 2017, and the reinvented Guilietta around the same time.