Model trim levels and prices of the new 2014 Range Rover Sport have been announced for the Australian market, ahead of its local launch later this year.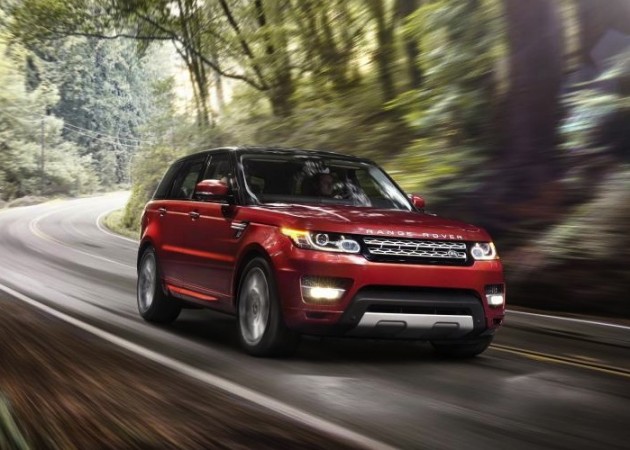 As previously reported, the new Range Rover Sport is a giant leap ahead of the already-great outgoing version. For starters, Land Rover has stripped over 500kg from the performance luxury SUV through the use of a mostly aluminium construction.
The weight reduction not only brings obvious improvements in performance and acceleration across the range, it also helps to provide better handling, as well as improve economy and lower emissions.
Catering for the full spectrum of the SUV market, the new Sport will essentially be available in four different engine levels, including the TDV6, the SDV6, the 3.0 V6 SC (petrol), and the top-spec 5.0 V8 SC.
Starting out the range, the TDV6 features a 3.0-litre turbo-diesel V6 producing 190kW and 600Nm. It's able to accelerate from 0-100km/h in 7.6 seconds, while offering an average fuel economy rating of 7.3L/100km.
Stepping up into the SDV6, it comes with a tweaked version of the same engine as above, producing 215kW and 600Nm. It's able to sprint from 0-100km/h in 7.2 seconds, and offers a fuel economy average of 7.5L/100km.
Kicking off the petrol engines, the V6SC comes with a 3.0-litre supercharged V6 producing 250kW and 450Nm. It's able to cover 0-100km/h in 7.2 seconds, and offers a consumption average of 11.3L/100km.
Lastly, for outright performance fans, the V8SC comes with the company's 5.0-litre supercharged V8 producing a whopping 375kW and 625Nm. It's able to crack 0-100km/h in just 5.3 seconds. As you would expect, fuel economy is rather poor, with a rating of 13.8L/100km.
Deliveries for the new model, which is being called the "fastest, most agile, and most responsive Land Rover ever", according to the company, are scheduled to arrive during the fourth quarter of 2013. Full prices are as follows (excluding on-road costs):
2014 Range Rover Sport TDV6 SE – $102,800
2014 Range Rover Sport SDV6 SE – $113,600
2014 Range Rover Sport SDV6 HSE – $125,800
2014 Range Rover Sport SDV6 Autobiography – $145,500
2014 Range Rover Sport V6SC HSE – $123,100
2014 Range Rover Sport V8SC HSE Dynamic – $161,600
2014 Range Rover Sport V8SC Autobiography Dynamic – $182,400