Kia may be preparing the first sporty city car the segment has ever seen for Australian sale. The Korean firm told Australian media recently that the European-spec GT-Line is under evaluation, with its red body trimmings and exciting bodykit add-ons.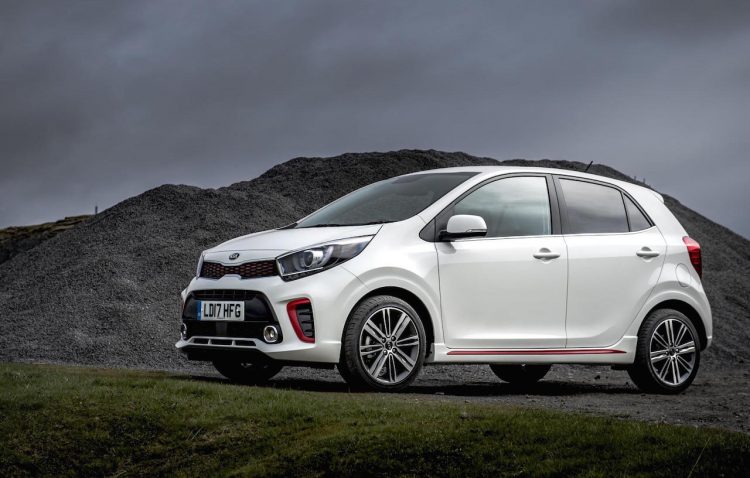 While the new-generation Picanto receives a carryover 1.25-litre with 62kW and 122Nm mated to either a four-speed auto or five-speed manual. In Europe, a 1.0-litre direct injection T-GDI turbo three-cylinder is available with a more heady 74kW of power – 1kW more than arch rival Holden Spark – as well as 174Nm available from 1500rpm to 4000rpm. Performance for this model is improved, to 10.1 seconds for the 0-100km/h sprint, with a 180km/h top speed.
One stumbling block may be that the 1.0-litre is only available with a manual transmission. The previous-gen Picanto was only sold locally with a four-speed auto, but a manual has been made available for the 1.25, starting at $14,190. If a dual-clutch gearbox was available Kia Australia would likely snap it up straight away.
The new Kia Picanto went on sale this week, with features that include torque vectoring via braking and an infotainment update, which includes Apple CarPlay and Android Auto to bring it into line with the Holden Spark.
If the turbo Picanto ends up coming to Australia, we hope it would pave the way for the Holden Spark to receive either the 1.0-litre, 77kW/170Nm turbo triple or the turbocharged version of its current 1.4, that makes 110kW and 245Nm. Then the micro car wars can begin.