To be or not to be. It looks like the outrageous Devel Sixteen will follow the former philosophy, promising to be the most powerful, fastest, and most extreme supercar ever made.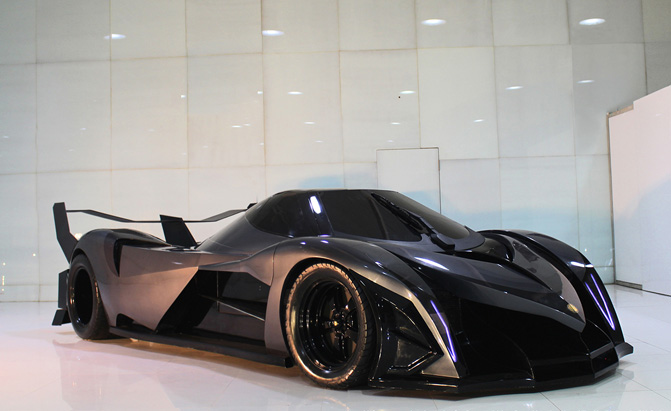 Yep, a 5000hp supercar is destined to debut in working prototype form at the Dubai motor show next week. It will be the most powerful road car ever, featuring a mammoth 12.3-litre quad-turbo V16 engine creating somewhere in the vicinity of 5000hp.
According to a Road & Track report the company has built a working prototype following the initial debut at the Dubai show in 2013. Devel recently announced that it is teaming up with Italian motorsport and production company Manifattura Automobili Torino to help build the machine.
Some of the claims for the new hypercar have certainly attracted skepticism among industry experts and supercar fans. Aside from the insane power output, the Devel Sixteen also promises a top speed of around 500km/h, which would surpass the recent record-breaking Koenigsegg Agera RS and its 467km/h speed.
Production is set to be extremely limited, and we're not entirely sure what countries the car will be road legal in. Details on this are expected to be revealed at the Dubai show on November 14. Stay tuned.