Lexus in Europe has announced the new RC 200t, using the company's 2.0-litre turbo-petrol four-cylinder engine. The engine is slowly being introduced in almost all models in the company's showroom.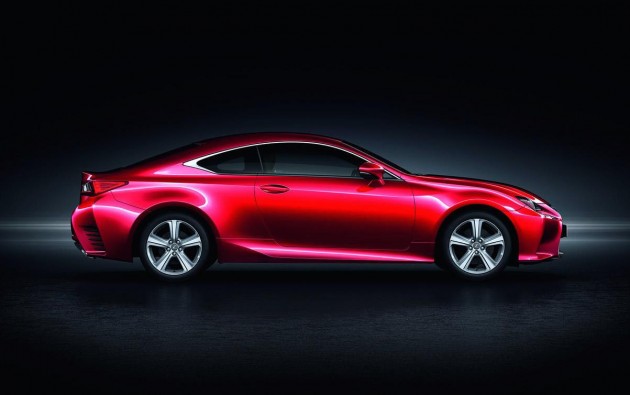 The 2.0-litre turbo first debuted in the NX 200t small SUV. It was then announced for the RX 200t, the IS 200t sedan, and now the RC. Although it is being introduced in Europe in this case, it is likely to be announced in various markets around the world soon.
It becomes the new entry-level variant, sitting beneath the RC 350 V6 and the mighty RC F V8 sports car. (Lexus also offers an RC 300h hybrid in overseas markets.) The 2.0-litre unit produces 180kW of power and 350Nm of torque, matched to an eight-speed auto, capable of returning an average fuel consumption of 7.5L/100km.
This makes it the most economical RC by far, with the RC F using an average of 10.9L/100km and even the V6 350 using 9.4L/100km. Despite the respectable economy, acceleration from 0-100km/h comes up in an equally respectable 7.5 seconds.
Like the rest of the range, the RC 200t is set to be offered in various trim levels including the sporty F Sport package. The F Sport pack includes a Torsen limited-slip differential, sports suspension with adaptive settings, and a number of driving modes including Sport S+.
Judging by the car in this official image, the RC 200t will also be offered in a regular Luxury trim pack and potentially a Sports Luxury pack. Both of these bring varying degrees of luxury and standard features in other Lexus models.
Lexus Australia is yet to announce if it will bring across the new version, however, given that it helps brings down the company's overall showroom emissions and average consumption, we think it will eventually make its way Down Under. It goes on sale in Europe at the end of the year.
UPDATE: Lexus Australia has confirmed the new model will arrive locally in December. Prices are yet to be announced.