BMW has completed its first full test drive of the iNEXT technology flagship in the freezing conditions of Arjeplog, Sweden. Some images of a prototype have been handed out to give us some idea of what the model will entail.
What is the BMW iNEXT? It will be a purely electric SUV, showcasing BMW's latest and greatest developments in the areas of electric propulsion, automated driving, and connectivity. Engineers are testing the systems in harsh conditions to optimise and harmonise all drive and chassis components. BMW explains:
"The BMW iNEXT, in the shape of a modern Sports Activity Vehicle (SAV) embodies the pioneering interpretation of brand typical driving pleasure – with purely electric drive, intelligent all-wheel-drive system and model-specific suspension technology. These components are currently being winter-tested together under real-world conditions at the polar circle for the first time."
Testing has taken place on snow-covered roads and iced-over lakes to test not only the vehicle's all-wheel drive traction and stability, but also to challenge the electric motor system and high-voltage electrics. Engineers are also looking into the eDrive energy management system to see how extreme temperatures affect energy storage and recharging.
Of course, the slippery snow conditions also allow engineers to analyse the all-wheel drive system and provoke systems such as the stability control, which has been tuned specifically for the electric drive. They can conduct such tests in repeatable scenarios.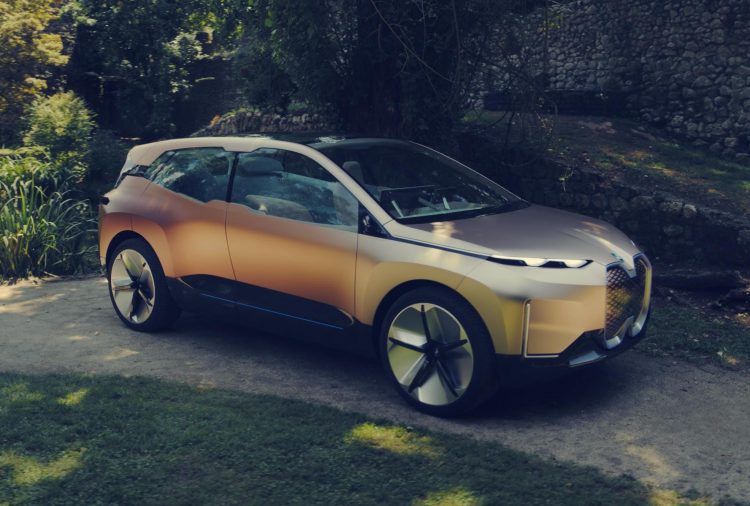 As for the design, it's clear that it will indeed be an SUV of around mid to large size. Styling will be influenced by the Vision iNEXT concept car unveiled last year (pictured just above). Think along the lines of a grille-less front end, smooth panel contours, and lots of cool LED lights.
BMW says production of the iNEXT will commence in 2021 at the BMW Plant in Dingolfling, Germany. It's unclear what the model will be called exactly, but something with an 'i' prefix seems logical, following on from the i3 and i8. More details are expected to roll out throughout this year.