Famous Italian vehicle designer Zagato will be unveiling its next project, called the Maserati Mostro, at this year's Concorso d'Eleganza Villa d'Este event. Some preview images have been released to build anticipation.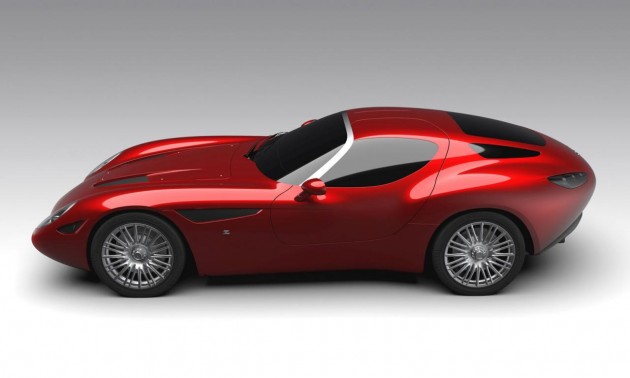 Zagato is creating the Mostro as a tribute to Maserati as it passes its 100th anniversary. It's inspired by the Maserati 450 S from 1957, which was built by request from Sir Stirling Moss.
As you can see by these previews, the modern interpretation will be a stunning display of retro curves, elegant rear haunches, and a bulbous cabin glasshouse area, with a long lustrous bonnet.
The body is not only beautiful, it's also very light in weight. In fact, the body is made from carbon fibre, along with the 'monocell' frame. This is then attached to a tubular steel mid-structure for rigidity.
Under the long bonnet there's a central-front-mounted Maserati V8. Specifics haven't been mentioned, however, the unit does use dry-sump lubrication. This setup is usually only applied to serious high-performance motors and often ones that can hit high revs.
Other interesting highlights include up-swinging doors with fixed windows, a wide dome-like windscreen, and a fixed rear wing providing "adequate downforce" for the rear axle.
Zagato is planning to build just five examples for the market, and all have already been accounted for. Deliveries will commence in December. The Concorso d'Eleganza event kicks off on May 22.