The Mercedes-Benz CLA-Class Shooting Brake has been confirmed. A prototype has also been spotted testing at the Nurburgring, showcasing a sleek wagon layout.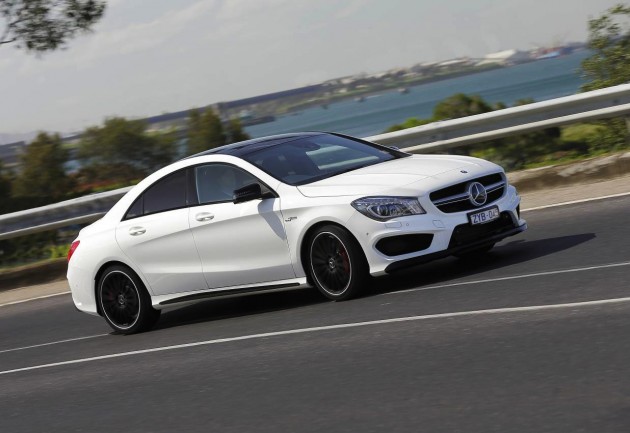 Following in the footsteps of the CLS-Class, the CLA is an A-Class-based four-door coupe. Seen as though there is a CLS Shooting Brake there was always the anticipation that Mercedes would introduce a shooting brake version of the CLA.
It will come with a larger cargo area compared with the sedan, while still carrying over the swooping profile, with a small tailgate at the back and a rooftop spoiler.
The CLA Shooting Brake will be available with a similar lineup of powertrain options as offered on the regular CLA, including the '250' turbo-petrol with 155kW and 350Nm, the '200 CDI' diesel with 100kW and 300Nm, as well as the range-topping CLA 45 AMG version with its 2.0-litre turbo four-cylinder producing 265kW and 450Nm.
The CLA is doing quite well in the Australian market. So far this year the local arm has sold 893 examples. In the month of June 235 were sold, which is only just behind the popular Audi A4 sedan and not far off the Mercedes-Benz C-Class (322).
When it arrives later in 2015, the CLA Shooting Brake will enjoy a place in the market with no direct competition. It's nearest rival will be the BMW 3 Series Gran Turismo, which so far this year has only hit 179 sales.
See the video below, provided by TouriClips YouTube channel, for a preview of what to expect.