Maserati has announced a name change for its new SUV, and has named its upcoming mid-size sedan; the Maserati Levante SUV and the Maserati Ghibli.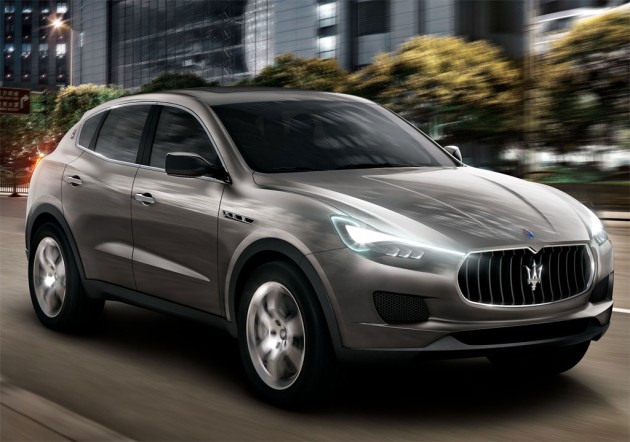 The Italian company revealed a concept version of its SUV last year at the Frankfurt Motor Show and called it the Kubang. The name, obviously, didn't go down well with the fans.
The new name has a bit more passion about it though and is inspired by the street in Italy where the original Maserati brothers dreamt up the idea of the company. The street is called Via Emilia Levante.
No further details of the production model have been released at this stage. The SUV will be the Fiat-owned company's first mainstream off-roader it has ever made, and it will be based on the Jeep Grand Cherokee, utilising the Fiat ownership of Chrysler. The Levante is set to go on sale in 2014.
In other Maserati news, the company has announced it will be naming its new BMW 5 Series rival the Maserati Ghibli, rekindling the spirit of the badge which appeared on many performance sedans throughout the 1960s through to the 1990s.
It is believed the new model will be based on the Chrysler 300, featuring plenty of input from Maserati's engineers to give it that distinct Italian touch. Power is rumoured to come from a twin-turbo petrol V6 producing around 300kW. The new Ghibli will arrive in the second half of 2013.