Audi, Jaguar Land Rover and General Motors have all stopped selling brand new vehicles in Russia due to the financial crisis going on in the region, which is said to be the biggest financial crisis for Russia since 1998.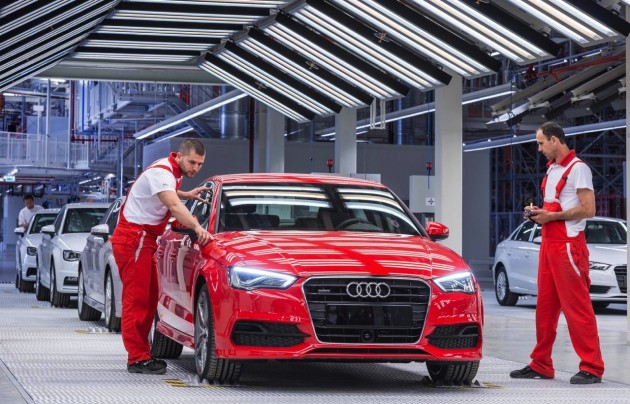 The value of the region's currency, the ruble, has plummeted some 40 per cent in the last six months. This is putting enormous pressure on the market. As a way to see value in their money, consumers in the region have been buying flash new cars.
Automakers have been enjoying the boom in sales, however, the value in the ruble is now so low that the companies aren't getting the returns from the vehicles sold. This has led to at least three major car brands from putting a halt to sales, with many others rethinking their price lists.
GM stopped selling cars via its dealers on December 16 to assess the business risk, according to an Automotive News report. And there's no word on when sales will recommence. Sales that have already been made will be fulfilled and delivered as usual.
Joining GM, Audi also stopped sales on December 16. Volkswagen Group is reportedly working on a new price list to justify the low currency conversion and will restart sales with the new prices soon.
Meanwhile, Jaguar Land Rover followed suit on December 19 due to the same reason, while Toyota is said to be working on a new price list for its vehicles as well.
BMW, currently the world's largest luxury carmaker, started adjusting its market allocation around six months ago. It is missing out on sales in Russia and is predicted to lose around 100 to 150 million euros. Analysts suggest other carmakers could lose even more. BMW sales in Russia are down by 17 per cent on last year's figures due to the adjustments.