The medium-size SUV market will soon be shaken up quite seriously, as Toyota Australia prepares to introduce the all-new 2019 RAV4. Some preliminary details have been confirmed ahead of its arrival in the second quarter.
Toyota confirms there will be a whopping 11 models on sale in Australia, spanning from the base GX, to the GXL, to the top Cruiser variant. These will then be available with three powertrain options, including an all-new RAV4-first hybrid package. As a bonus, Toyota Australia is also going to launch a special RAV4 'Edge' flagship variant that offers a more rugged focus – potentially pictured here in light green (above), called the 'Adventure' overseas.
All three of the main grades will be available with an entry powertrain. It's a 2.0-litre petrol four-cylinder that produces 127kW and 207Nm. This is a similar 'Dynamic Force' engine as seen in the new Corolla. In the RAV4 it comes exclusively matched to a front-wheel drive system, with a six-speed manual available for the GX, and a CVT auto for the other two.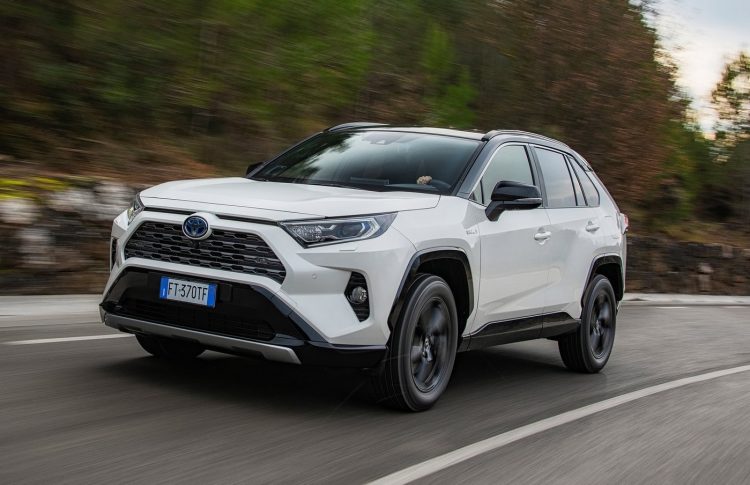 Stepping up a notch is an all-new 2.5-litre four-cylinder petrol-electric hybrid which develops a decent 155kW. This will be available with either front-wheel drive or electric all-wheel drive, and in all three of the main grades in both FWD and AWD form.
Lastly, there's a new 2.5-litre Dynamic Force engine which will be available exclusively with the Edge variant. It produces 152kW and 243Nm, which is set to an all-wheel drive system via an eight-speed automatic transmission. Toyota points out that it uses a mechanical AWD system, which will probably mean this powertrain will be best suited to those looking for serious off-road applications.
All models across the board will boast extensive safety features, fitted as standard. Adaptive cruise control with pre-collision safety and pedestrian detection is standard, with daylight cyclist detection, along with road sign recognition, lane departure alert and automatic high-beam assistance. All will also come with a rear-view camera, rear cross-traffic alert, front and rear parking sensors, and blind-spot monitoring.
Finer specs and details are set to be announced in the coming months. But, by the looks of it so far, the 2019 Toyota RAV4 could make a pretty big impact on the very popular SUV market when it arrives in a couple of months. Prices are yet to be confirmed. See below for a simple rundown of the variant lineup.
2019 Toyota RAV4 GX
-127kW 2.0L petrol, 6-speed manual, 2WD
-127kW 2.0L petrol, CVT auto, 2WD
-155kW 2.5L hybrid, CVT auto, 2WD
-155kW 2.5L hybrid, CVT auto, AWD
2019 Toyota RAV4 GXL
-127kW 2.0L petrol, CVT auto, 2WD
-155kW 2.5L hybrid, CVT auto, 2WD
-155kW 2.5L hybrid, CVT auto, AWD
2019 Toyota RAV4 Cruiser
-127kW 2.0L petrol, CVT auto, 2WD
-155kW 2.5L hybrid, CVT auto, 2WD
-155kW 2.5L hybrid, CVT auto, AWD
2019 Toyota RAV4 Edge
-152kW 2.5L petrol, 8spd auto, AWD