The unveiling of the brand new F70 Ferrari Enzo 'F150' hypercar is only just around the corner now, however, it hasn't stopped those who have seen an official sketch of the new model creating a rendering for a sneak peek.
Ferrari hosted a very exclusive presentation event in Italy recently, and apparently gave the guests a first-look at the new Enzo in sketch form. Not to pass up the opportunity, somebody snapped the sketch. According to industry word, the rendering you see above has been created based on that sketch.
It does seem mostly realistic, however, we're not convinced the sharp triangular point above the rear wheels will be seen on the eventual production car. The long, almost horizontal rear end does fall in line with what prototypes have looked like though, with twin-outlet exhausts on each side.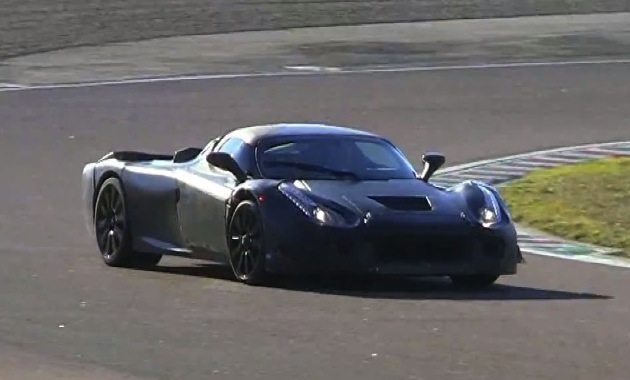 The nose also seems accurate to the prototypes, with a large overhang, elongated headlights, and a deep edge/side vent behind the front wheels. The rear of the doors sweeps up aggressively like the previous Enzo too.
In terms of engine specifics, no further details have been revealed since the presentation. The new Enzo, dubbed the F70 and F150 internally, will come with a petrol V12 paired with a hybrid KERS setup.
Combined power output is tipped to be around the 596kW mark, which will help conquer 0-100km/h in about 3.0 seconds. The car is expected to set a cracking Nurburgring lap time, potentially well under seven minutes. This would make it one of the very quickest production cars to ever lap the circuit.
All will be revealed at the upcoming Geneva Motor Show which starts on March 5. Stay tuned for more updates.