There's a new sports car on the block, powered by a Ford EcoBoost engine with weight statistics that would make even Lotus weak at the knees; welcome to the Avatar Roadster.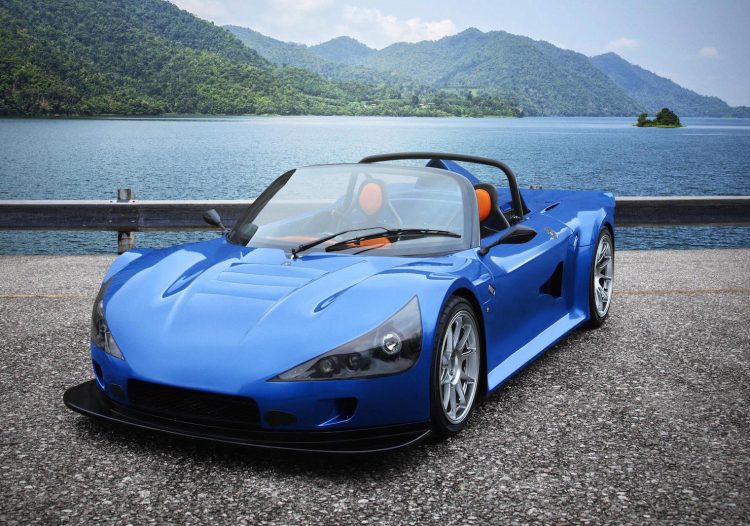 The base model Roadster is powered by a 2.0-litre turbocharged Ford EcoBoost engine, good for 186kW. It transfers its power to the road via either a six-speed manual or seven-speed sequential transmission. Combined with a weight figure of just 695kg, the base Roadster can rocket from 0-100km/h in 4.0 seconds flat, onto a top speed of 233km/h.
Stepping up into the more powerful 260kW, 2.3-litre EcoBoost engine – borrowed from the fire-breathing Focus RS – brings the 0-100km/h figure down to just 3.6 seconds.
The extremely admirable weight figure is thanks to a spaceframe chassis and composite body structure, and attention to detail in aspects like positioning the driver offset for the best possible weight distribution.
"After showing the prototype we realised that our customers wanted more. We listened and have responded to our customers who loved the superb performance and fine handling but wanted more refinement and features so they could use the car for more than just track days," says Avatar Sports Cars director Dylan Popovic.
"We've smoothed the raw edges to create a much more rounded package. We've changed the suspension geometry, adjusted the steering rack ratios and improved the ergonomics in the cabin with intuitive switchgear as well as developed features that make the car a delight on the road and track."
Avatar is also offering prospective buyers the option of a pure track pack, which adds a roll cage, fire extinguisher, data logger and GoPro kit, as well as a rear wing for aerodynamic benefit, and a limited-slip differential.
"With these additions the car is eligible for a considerable number of club championships whilst still be road legal," Popovic said.
Avatar says sister company Marlin will be manufacturing production models, with a production cap set at 50 units, each available in the first quarter at a starting price of £39,990 (about AU$65,000).