Holden has painted a picture of its post-2017 showroom, which is starting to materialise with the just-launched Astra and Cascada models. But can it maintain its identity going forward? Or will the lack of Australian flavour push it into obscurity?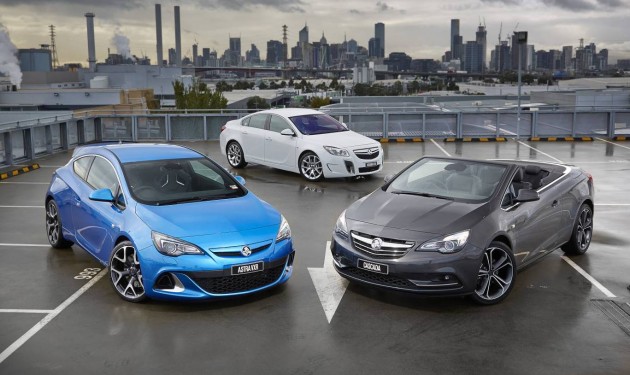 The plan is replace it's current Korean and Australian range of vehicles with largely European and US offerings from GM's vast portfolio. The local brand has assured us there will be a 'Commodore', as well as a "V8 sports car" – arguably two elements that define Holden's unique place in the local auto market. Beyond that, there's only speculation. But the way these two are executed might be crucial to customer retention, and the very essence of the marque to many.
The former is tipped to be the Insignia replacement, albeit with Australian suspension tuning, electronics and input.
However, there hasn't been any confirmation if there will be any visual difference from the donor model, meaning it could be as 'Australianised' as, for example, our Hyundai i30.
There will be a V8 Supercar version for fans to cheer on, as far as we know, but the road-going equivalent will obviously be a very different animal. Since its unlikely the European basis for the 2017 Commodore will have a V6 engine, we may need to rely on four-cylinder turbo power for our iconic hero unless Holden decides V6 is part of Commodore's identity, and can easily source an engine from the US/Europe for assembly.
The V8 sports car is rumoured to be the next Camaro – a nameplate inextricably linked to Chevrolet, whose chunky American styling might clash with the mostly European showroom. Perhaps Holden will employ unique front and rear fascias so it sits more cohesively with its stablemates?
Meanwhile, the boys at Clayton have been a lot more coy about its post-VF future, other than to state they intend to continue. It's unknown if HSV will still attempt to keep the thunder of its current models, or just target new customers altogether with tuned Astras, SUVs, and, one would imagine, a sedan based on the next Commodore.
But let's take a flight of fantasy for a moment, and imagine Holden Special Vehicles has full autonomy to keep its existing range. A new Clubsport or GTS could employ a Corvette-sourced V8. Otherwise, the new 346kW twin-turbo 3.6-litre V6 found in Cadillac's latest ATS-V could be used, but will customers trade their roaring Gen-F cars for subdued hair-dryers?
Either way, it's hard to imagine the current GTS's ferocious performance being eclipsed by anything from Vauxhall or Opel. That is, if the Clayton workshop doesn't turn into an RHD conversion hub for the Corvette.
Whatever happens, Holden obviously seeks to trade on its Australian image going forward. But without fundamentally Australian-feeling cars, how long until that evaporates completely? Do you think Holden will continue to be the second-best-selling brand in Australia when local manufacturing closes down?