Mazda is getting ready to debut a handful of concepts at the 2019 Tokyo Auto Salon next month, including an MX-5 that's been enhanced with some mouth-watering cosmetic tweaks, as well as 'Custom Style' versions of the new Mazda3, CX-8 and CX-5.
We'll firstly focus our attention on the MX-5, as it's very cool. It's being labelled as the Roadster Drop-Head Coupe Concept, and the key characteristic is a custom carbon fibre detachable hardtop roof. This not only gives the sports car a tough, 'streeter' two-tone theme, it might also provide extra stiffness for the chassis.
Matching the dark/carbon fibre roof is a set of black racing stripes which trail along the front and rear wheel arches, while the side mirror caps and side skirts are made from carbon fibre for that extra racy appeal. There's also a carbon front spoiler, a very discreet lip spoiler at the back, and neat diffuser element.
Completing the kit is a set of 16-inch RAYS forged alloy wheels, some exposed tow hooks for the race track, upgraded air intake for the engine, and a some Recaro bucket seats inside. Some bespoke trimmings have also been applied to the interior, including aluminium pedals and special floor mats.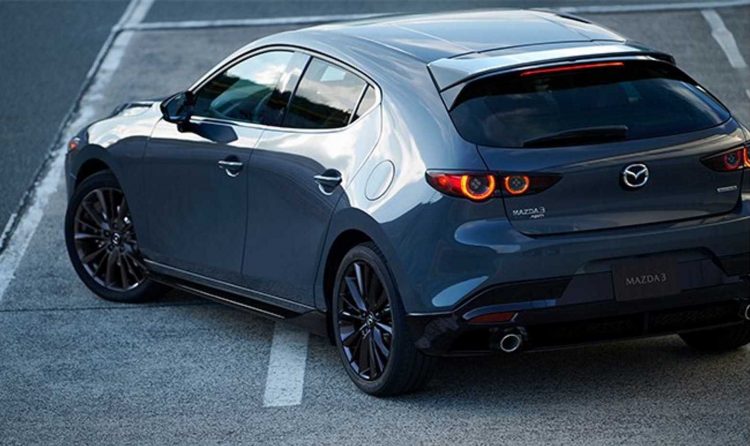 As for the new Mazda3 Custom Style, the enhancements don't seem as extreme as the MX-5. There's a unique bodykit and a smattering of black highlights. Similar treatment is also prepared for the CX-5 and the new CX-8. We'll have to wait for the show debut for more details.
It's unknown at this stage if Mazda is planning on releasing these enhancements for the market, but we're sure it will be gauging the public's interest during the show. All the action starts on January 11.