A 1984 Lamborghini Jalpa isn't something you see everyday. Up for grabs is this very rare and special supercar in what appears to be exceptional condition.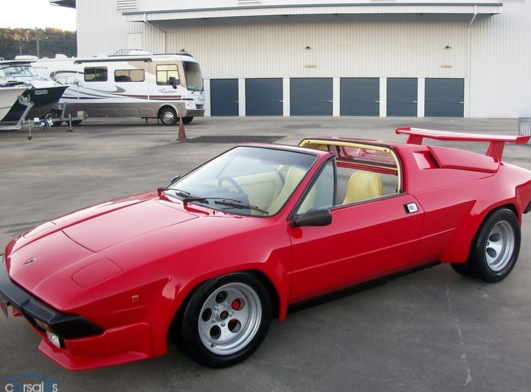 Designed by Carrozzeria Bertone, a division of Gruppo Bertone, the Jalpa was built alongside the Countach. The Jalpa is in theory the predecessor to the Gallardo.
It comes with a mid-mount 188kW 3.5-litre quad cam V8 engine. Forget fuel injection, the Jalpa uses four Webber carburetors for fuel delivery. Performance isn't anything crazy by today's standards, accelerating from 0-100 in around six seconds.
The model before you is said to be one of just 34 ever built. It has received a complete engine and body overhaul throughout the years, with some additions such as a Countach-style rear wing, as well as a set of 15×11 and 15×8 wheels using Pirelli P Zero rubber.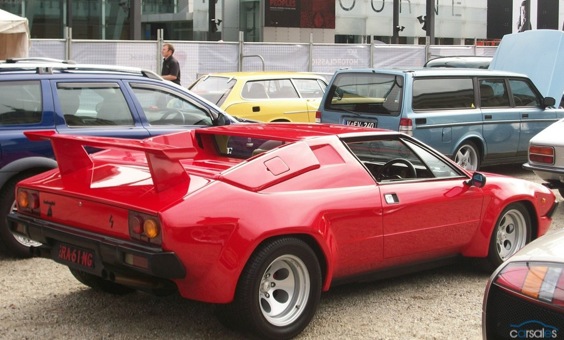 With most of today's cars looking very much alike, this Jalpa would certainly be one way to stand out from the crowd. And with a singing 3.5-litre V8 fed by four Webber carburetors, you know you'll certainly be heard.
If you're into retro music, the Jalpa also features a period-correct Alpine radio/cassette deck – time to dust off them old tapes?
The owner of this car is asking $777,777, which is very close to what a new Lamborghini Aventador is priced at.
Head over to the CarSales advertisement for more details.