BMW has launched its new 330e overseas, based on the latest-gen G20 3 Series. It packs a fresh hybrid system that debuts a new XtraBoost function for improved performance.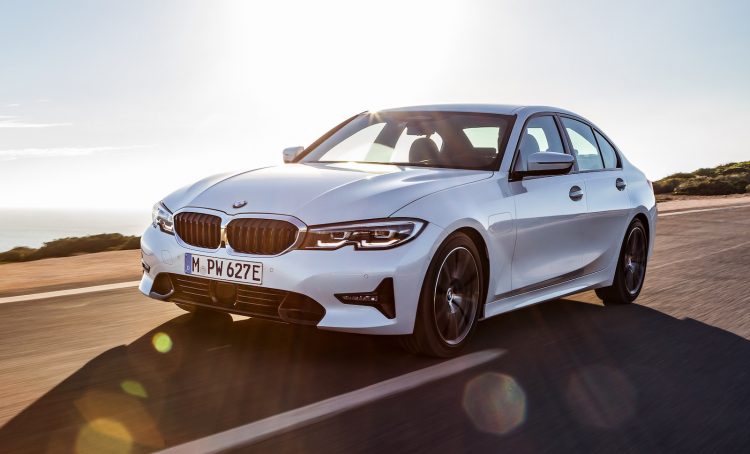 We already know plenty of details about the new 330e, however, some of the finer specs have today been confirmed. To refresh your memory, under the bonnet features a 2.0-litre turbo four-cylinder that produces 135kW. This is paired with an electric motor that alone develops 83kW.
Unlike many hybrids on the market, this is all sent through a normal eight-speed sports automatic transmission with rear-wheel drive. The combined power output is rated at 185kW. However, engage Sport mode and give the throttle a "vigorous stamp" and you'll experience 215kW. This XtraBoost is provided for up to 10 seconds.
XtraBoost is activated if the driver suddenly presses hard on the throttle from 20km/h. In around one second the 330e provides acceleration that's about twice as potent as an equivalent petrol-powered model. BMW also says XtraBoost is still available even at minimum battery charge, as well as during kickdown when the transmission is in M or S mode.
As a result of all of this, acceleration across 0-100km/h takes a claimed 5.9 seconds. This is a very impressive time, let alone for a non-performance-oriented hybrid. Keep it pinned and the new 330e offers a top speed of 230km/h.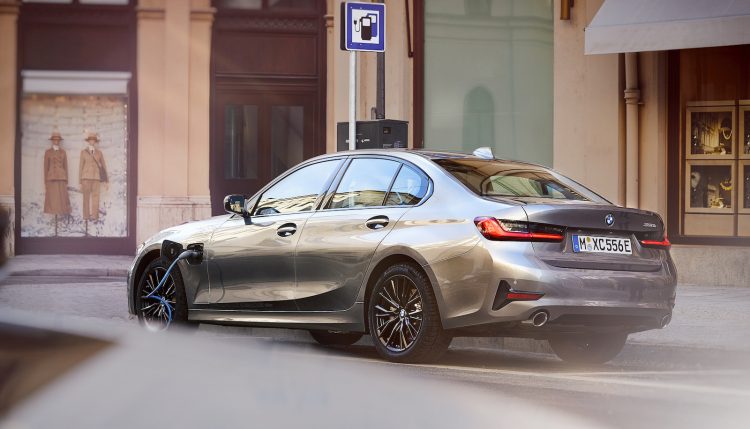 Switch it over to the Electric mode and the 330e drives on electric power alone and can reach speeds of up to 140km/h. It does this thanks to a 12kWh lithium-ion battery that provides a range that's 50 per cent greater than the predecessor. The full-charge range is rated at between 59-66km. Owners can also recharge using a public charge station or at home. Fuel consumption on the combined cycle is rated between 1.6-1.9L/100km.
The electric motor is integrated into the eight-speed Steptronic auto transmission, which helps to optimise space. In fact, the transmission is only 15mm longer than the standard unit. Meanwhile, the battery pack is mounted under the rear seats, moving the petrol tank to over the rear axle. Boot space is reduced as a result, dropping from 480L to 375L.
BMW says the new 330e will be available in a range of trims and buyers can add all of the usual options like on the regular 3 Series. For example, there's Sport Line and Luxury Line, as well as the full M Sport pack, adaptive M suspension, M Sport brakes, and even a towing pack with an electronically pivoting tow ball – the towing capacity for the hybrid is 750kg (Euro specification).
The new model is on sale in Europe now, with the 330e Touring wagon to arrive in the middle of 2020. BMW Australia has confirmed the new 330e sedan will arrival locally in September, priced from AU$75,900.