There's a new world record for the longest car jump, with Bryce Menzies launching a race truck in New Mexico more than 115 meters.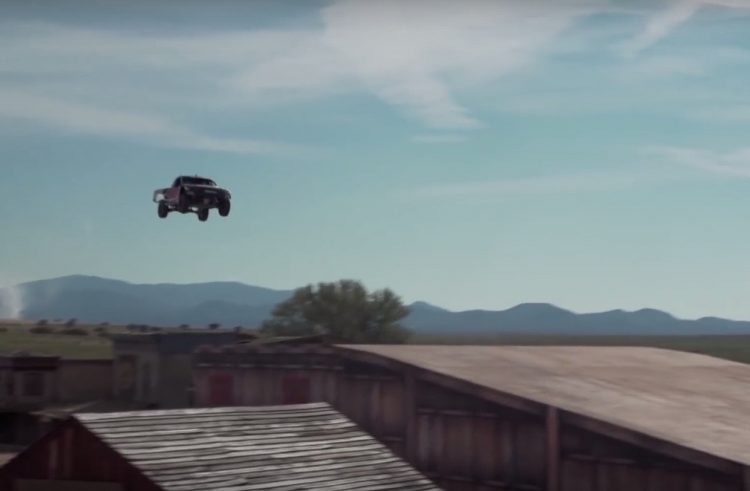 Energy-drink behemoth Red Bull and Bryce Menzies from Arizona teamed up to tackle Tanner Froust's previous record and did exactly that; beating Froust's record by 15 meters, jumping over a ghost-town in New Mexico for added theatrical effect.
The record was actually set and verified during a practice run, launching 115.64 meters – nearly 10 per cent longer than the previous record. The man behind the wheel of the 671kW monster, Bryce Menzies, wanted to repeat the stunt for a live audience which was set to be broadcasted by Red Bull TV on August 27, but this dream was cut short.
During preparation for the broadcasted attempt, Menzies wanted to better his previous record and ended up breaking his shoulder in the process. The team was forced to resort to his earlier record-setting jump.
Attempts at the record have in the past proven extremely dangerous. Guerlain Chicherit's 2011 attempt in a MINI eventuated in this nasty accident.