At the recent McLaren showroom launch in Sydney, company boss Ron Dennis revealed the new 'mega Mac' McLaren F1 successor – dubbed the McLaren P12 – won't be built strictly targeting outright top speed. Instead it will offer more performance and possibly improved fuel economy over the current MP4-12C.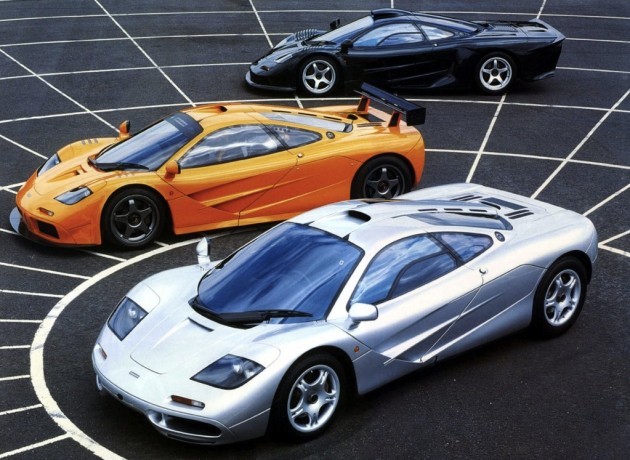 Instead of hunting the old F1 and the Veyron in a straight line, McLaren is going for the title of the world's most technologically advanced supercar with the P12, showcasing "many things" that "don't exist at the moment". Dennis said the new car will be based on the MP4-12C, however, it will look completely different.
In a recent Fairfax report Dennis said, "It will be a relatively low volume – between 300 and 500 – car that will be more expensive and we hope will be hailed as the most innovative, creative supercar of its time". Speaking about the MP4-12C he adds, "a big quantum leap and very different" to that.
As for the engine, power is set to come from a heavily revised version of the 3.8-litre twin-turbo V8 as seen in the MP4-12C, producing more than the 441kW on offer. There's even talk of a hybrid/electric motor system being worked into it to help minimise fuel consumption while maintaining performance.
Other details revealed include the seating layout, which won't be made up of three seats like the F1 predecessor. Instead, it will go for a more conventional two-seat design. And like the MP4-12C, the P12 will be made from carbon fibre.
Dennis admitted that the MP4-12C is conservative, on purpose, and says the new flagship will be entirely different. We can't wait to see what McLaren has in store.
As previously reported, the new McLaren P12 is set to be revealed at the 2012 Monaco Grand Prix at the end of May.