Kia is planning to reveal a number of new vehicles at the 2012 Australian International Motor Show in Sydney, which starts tomorrow, including the ultra-muscly Kia Tract'ster concept, the new Rondo MPV, and the Quoris rear-drive sedan.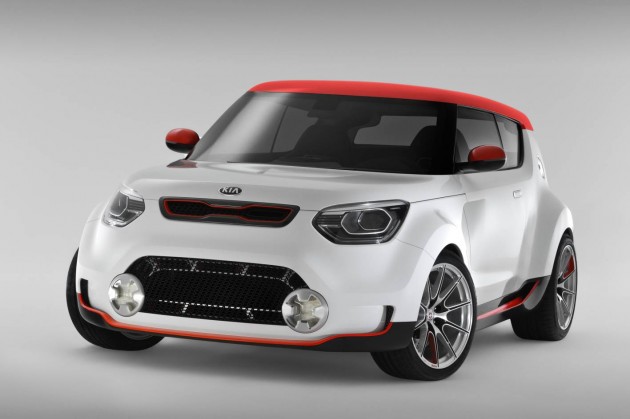 The Track'ster will make its Australian debut at the show in Sydney, after initially being unveiled at the 2012 Chicago Auto Show in February. The Soul-based concept features hugely bolstered wheel arches surrounding a set of racing-style HRE-K1 monoblock billet 19-inch lightweight alloy wheels.
Under the bonnet features a 2.0-litre turbocharged four-cylinder engine producing a very healthy 186kW of power. All that grunt is then forwarded on to an all-wheel drive system, completing the road rally theme.
The concept is just a concept at this stage, with the company having no formal plans to put it into production. Wouldn't it be good though?
Also on the stands at the motor show will be the new Kia Rondo small MPV, and the Kia Quoris large sedan.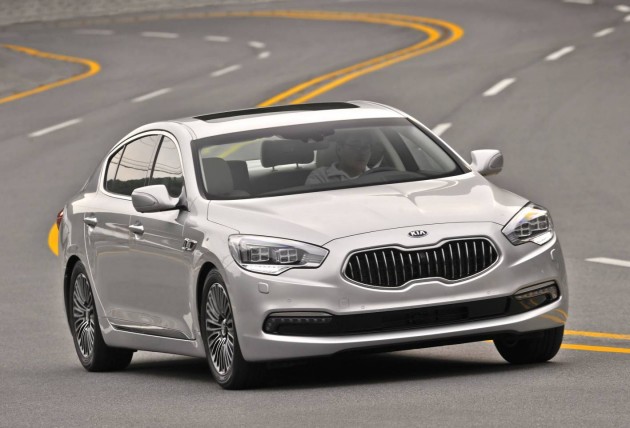 The Quoris has previously been revealed as the company's intelligent new flagship export sedan. There are no plans for an Australian introduction any time soon, unfortunately. It features a range of powerful engines linked up to a rear-wheel drive layout, as well as lots of advanced safety technology (see the link for more info).
Engines include a 3.3-litre V6 petrol producing 221kW, and a 3.8-litre V6 with direct injection producing 246kW. Both units are matched up to an eight-speed automatic transmission.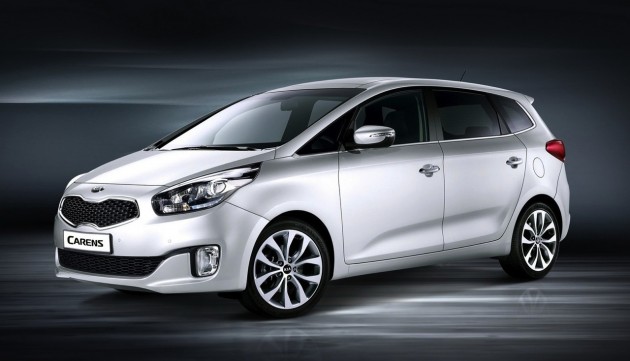 As for the little Rondo, it was unveiled at the 2012 Paris Motor Show just passed. It offers a modern and sharp-looking exterior design, in tune with Kia's latest design language, with power coming from a 2.0-litre four-cylinder producing 103kW, or a 1.7-litre turbo-diesel with 100kW.
Official Australian specifications are yet to be announced. The seven-seater will go on sale locally during the first half of 2013.
We'll be sure to provide more details and images of the cars, and many others, live from the show from tomorrow.