Rumour has it Ferrari is planning an new version of the already-insane F12berlinetta, possibly a 'GTO', which is set to debut at the Frankfurt Motor Show in September.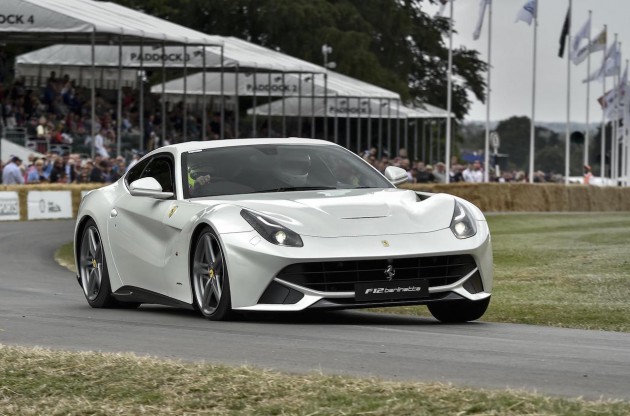 The Ferrari F12 is the company's most powerful non-hybrid car it has ever made. It comes with a 6.3-litre naturally aspirated V12 bellowing out 545kW and 690Nm. Word has it Ferrari is tweaking the setup so it thumps out around 588kW.
Interestingly, it is believed the extra power could come from an electric booster system, known as HY-KERS, like in the LaFerrari hypercar. An electric system would seem to fall in line with Ferrari's efforts to reduce showroom fuel consumption, with more and more turbocharged engines and hybrids in the works. An electric system would also see improved response and acceleration.
In its current state, the F12 can cover 0-100km/h in 3.1 seconds using a seven-speed dual-clutch automatic transmission and rear-wheel drive system. It has a kerb weight of 1630kg, and offers an average fuel consumption of 15L/100km.
Not only is the updated model set to be more powerful, it's understood Ferrari engineers have been spending time focusing on weight reduction. As such, the model could loose around 100kg. Such a saving would noticeably contribute to economy and performance.
Whatever the update entails, all is expected to be revealed at or just before the Frankfurt Motor Show which starts on September 19. Market entry is slated for early 2016.