Following some leaked images last week Porsche has now officially revealed the third generation Cayenne large SUV.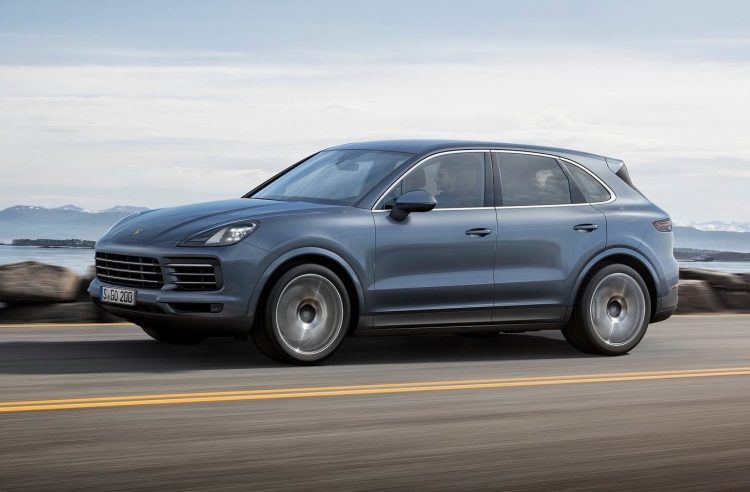 The new model is based on VW Group's MLB Evo platform, which has been tweaked and honed by Porsche. It helps the big, controversially-designed SUV shed up to 65kg, and this is despite coming equipped with more features than ever before.
At launch the 2018 Cayenne will be offered with two different V6 engine options. First is a 3.0-litre twin-turbo V6 petrol, producing 250kW, while the Cayenne S uses a newer 2.9-litre unit developing 324kW. The S is able to shoot from 0-100km/h in "under five seconds" Porsche says, when optioned with the Sport Chrono pack, or 5.2 seconds without. Meanwhile the base model completes the sprint in 6.2, and 5.9 with the Sport Chrono.
Both channel power through a new eight-speed auto transmission and all-wheel drive system. The driver is given various drive modes to select from to optimise driving dynamics, via Porsche 4D Chassis Control and Dynamic Chassis Control. There's also three-chamber air suspension.
Also aiding dynamic ability is a set of staggered tyre sizes, with wider tyres on the rear. This is the first time the Cayenne has featured this setup as standard. Also a first, the SUV will borrow rear-wheel steering technology from the iconic 911. Speaking about the new model, Oliver Blume, Porsche chairman, said:
"We have completely redeveloped our successful model. It has been visibly and tangibly improved and perfected in all respects. The Cayenne has also been digitalised and networked throughout to give it a forward-thinking design."
Speaking of the design, it's clearly an evolution of the outgoing design, but to good effect we think. The rear end looks suspiciously like the current Kia Sportage, with its thin and wide taillight design, but overall the proportions seem to give the SUV a sturdier, more solid stance compared with the ugly outgoing model. There are some elements of muscle around the wheel arches to help it relate to Porsche's sports car history as well.
Pricing and Australian specs are yet to be announced, but local market arrival is expected within the next 12 months.