With the 2014 SEMA show just around the corner, lots of car companies are building special concepts to show off at the show. As always, Chrysler and Mopar are planning a big presence.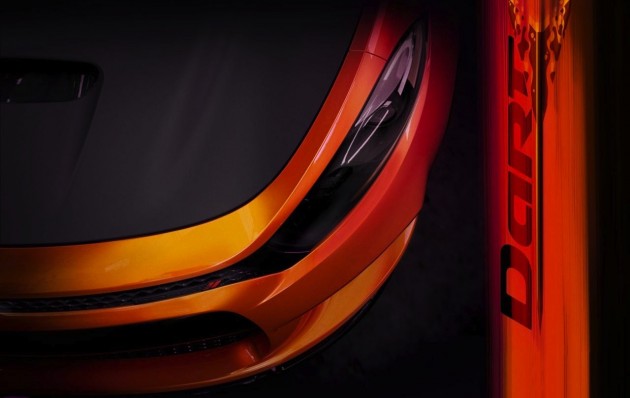 Chrysler will unveil a number of show cars at the big event and has released a handful of teaser images to get us all excited. In the mix is a Fiat 500 Abarth, the new Jeep Renegade, a couple of Ram trucks, and a Chrysler 200.
Perhaps the most impressive pieces will be ones based on the latest Dodge Charger and Challenger, modified by Mopar. The Charger and Challenger Hellcat are already mental muscle cars, so it will be interesting to see what Mopar can come up with for these.
By the looks of it, we might also get a special SRT Viper. Among the teaser images is a Dodge which is semi blanketed, featuring a long bonnet in typical Viper fashion. You can also just make out the contoured roofline which is also seen on the Viper.
Chrysler hasn't said anything specific about the special show cars, however, some of – if not all – the parts and accessories featured on the cars will be available to customers through dealer options in some markets. The company said in a statement,
"Mopar will display several innovative show vehicles, all reimagined with Mopar products, in a 15,345-square-foot exhibit on November 4-7 at the Las Vegas Convention Center to demonstrate how enthusiasts can sprinkle their own rides with a little Mopar magic by choosing from the brand's vast portfolio of parts and accessories."
The big event takes place in Las Vegas from November 4 to 7. Stay tuned for plenty of coverage.