Patent images first published by Autoguide further reinforce the idea that Honda could be working on an intermediate sports car to slot below NSX, as a kind of modern S2000.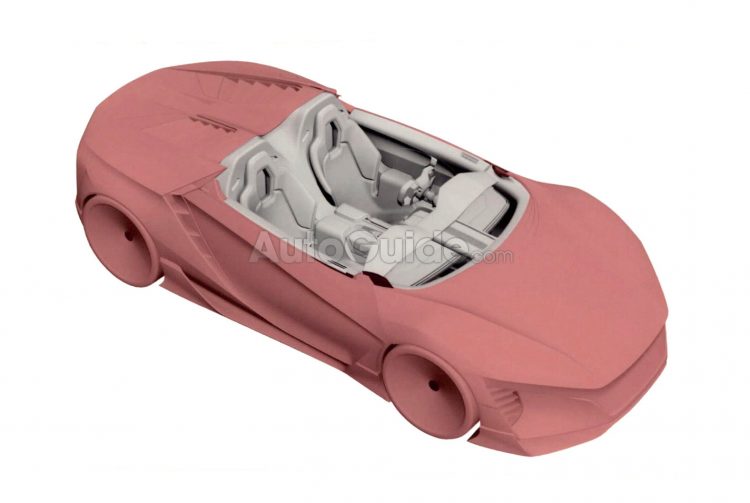 A filing by Honda at the European Union Intellectual Property Office on July 17 shows the interior and exterior of a convertible that seems consistent with previous patent images of a roadster from 2015. The wedgy styling, vents and rear cowls give the car something of a Lamborghini appearance.
The interior looks purpose built for speed, with Honda's push-button gear selector that is becoming commonplace across the range, including the 2018 Accord.
A racing-style steering wheel appears to be in use as well as a centre console that may include a touch-screen infotainment system.
Previous reports suggest this car will be launched in 2018 to celebrate Honda's 70th anniversary. Power could come from a 238kW twin-turbo 2.0-litre four-cylinder mild hybrid, but without the stratospheric 9000rpm rev ceiling the Honda S2000 predecessor was renowned for.
Paris 2018 is the expected motor show debut next September, although, Honda is yet to officially confirmed anything at this stage. Would you like to see a successor to the S2000?