The Dubai police force has done it again, and recruited another high-powered sports car for the fleet. This time it's the new BMW M6 Gran Coupe and a Roush Ford Mustang.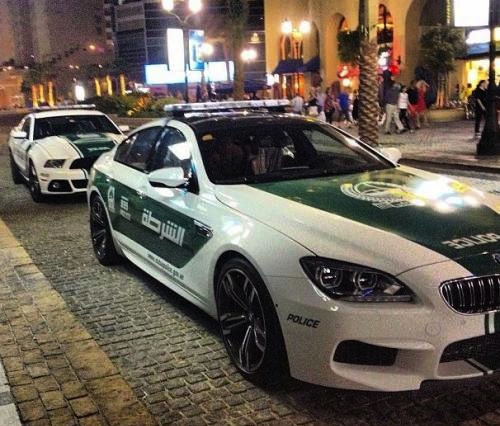 Joining the recently assigned Lamborghini Aventador, Ferrari FF, and Bugatti Veyron, the M6 seems a little underdone. However, with four decent-size seats, the police might actually be able to arrest somebody with this one.
The M6 isn't shy when it comes to speed. It's powered by a 4.4-litre twin-turbo V8 producing 412kW and 680Nm, giving the Gran Coupe enough adrenalin to cover 0-100km/h in just 4.2 seconds. The top speed is limited to 250km/h, although with the limiter removed it's possible it could nudge the 300km/h barrier.
As previously reported, the Dubai police isn't signing up all of these supercars to specifically try and hunt down high-speed offenders. Instead, the police simply wants to celebrate how 'rich' the community is.