Plans for a modern interpretation of the Ferrari Dino have again surfaced, with reports indicating the project is now awaiting a final green light. It's understood it might not happen though as such an entry-level model might tarnish the brand's exclusivity.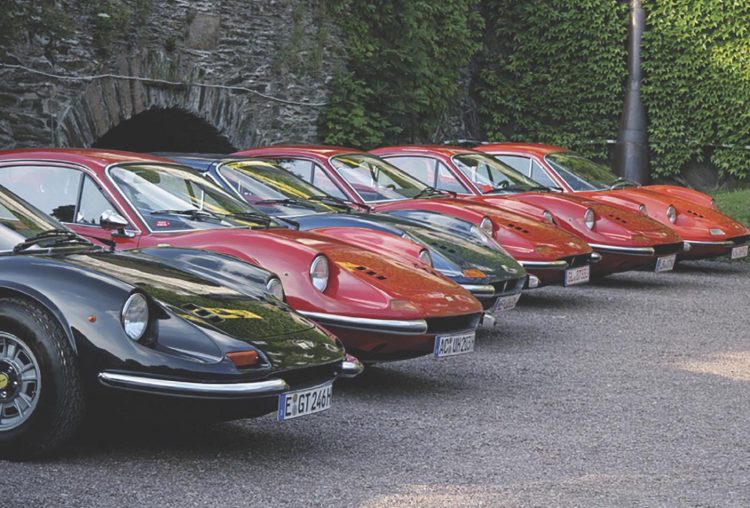 According to a recent Automotive News Europe report, Ferrari CEO Sergio Marchionne is currently sitting on the fence as to whether to approve the car. During a recent conference call with analysts, Marchionne confirmed the idea is being kicked around between management.
The idea of an entry-level model below the 488 GTB means it could bring down the overall entry price for a new Ferrari. This is apparently upsetting a few executives because risking the exclusivity of the brand could have a negative impact of the overall desirability within supercars buyers.
It's also thought that the 488 GTB is already at a point where it is attracting plenty of sales and demand, particularly in China where sales are high with the younger yet cashed-up market demographic. Marchionne is quoted as saying:
"We need to explore ways to attract customers to traditional values of the brand such as style, performance and engine sound before downgrading the entry level price for the brand."
As reported a couple of weeks ago, Ferrari might soon dive into the world of SUVs, which is also upsetting some of the purists. An SUV could help boost overall sales for the brand, which Marchionne is hunting despite setting a 10,000-unit cap on annual deliveries in the recent past.
Marchionne is also said to have confirmed a timeline for the final decision on a new Dino, which will be announced when Ferrari holds its investor meeting that will outline the company's five-year plan, during the first quarter of 2018. It's believed this is where a decision on an SUV will also be locked in.
The original Ferrari Dino, named after Enzo Ferrari's son, was a small mid-engine sports car built mainly in the 1970s. They initially featured V6 engines but with the second-generation in 1973 came Ferrari's first V8 production car. It's thought a new Dino would be powered by a twin-turbo V6, like what is seen in the Alfa Romeo Giulia QV.